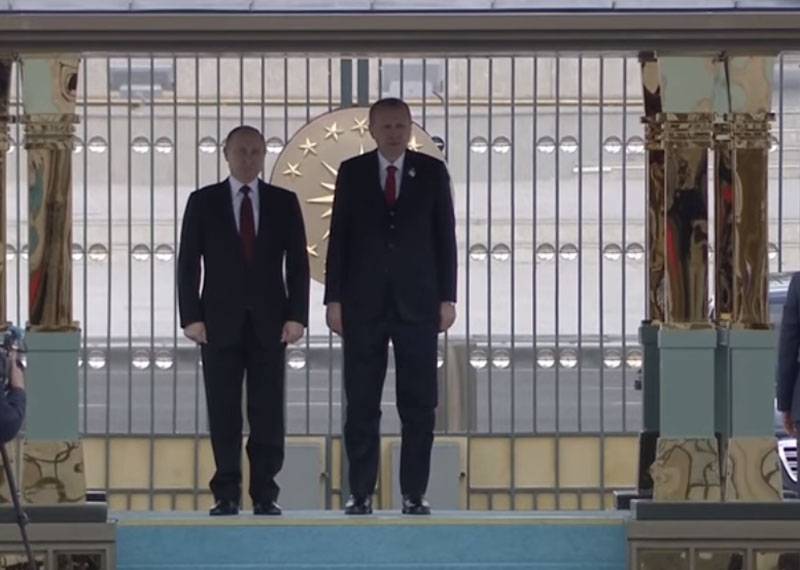 Turkish President's statements about Russia's breaches of its obligations in Syria are being addressed in the foreign press. The words of Recep Erdogan that Russia "could not stop Assad, and therefore he crossed the red borders in Idlib," received special attention in the press of the United States and China.
For the United States, for obvious reasons, the great interest is that between Russia and Turkey there should be no warm and trusting relations. At the same time, the American press notes that "Turkey's hopes for Russia in Syria are not justified."
Approximately in the same vein, materials are issued by the well-known Chinese resource Sohu, examining Erdogan's statements in his military section. The material bears a loud headline that Recep Erdogan delivered an ultimatum to Vladimir Putin.
From an article on Chinese media:
Erdogan expects from Putin that Russia abides by the agreements reached earlier in Astana and Sochi. These arrangements are that the province of Idlib should remain a "de-escalation zone". Erdogan demands that Russia not allow Assad's troops to continue their offensive and cross over the "red lines". This is an ultimatum from Erdogan to Putin.
It does not say what actions Ankara intends to take as a "response" to the actions of the SAA, which are being carried out, which is important, on Syrian soil against the forces that actually advocate the split of the ATS.
Recall that on the eve of the Syrian government army entered one of the main strongholds of militants in Idlib - the city of Maaret al-Nuuman.
In the USA, meanwhile, they accused Russia of "obstructing a ceasefire in Syria." Secretary of State Pompeo blamed the situation in Idlib for Moscow and Tehran. From this we can conclude that the United States is trying to create certain conditions for Turkey to move away from the Astana format, where it enters together with the Russian Federation and Iran. In this regard, the provocations of militants in Idlib, after which the SAA launched its attack on Maaret al-Nuuman, seem to be organized by a third force.