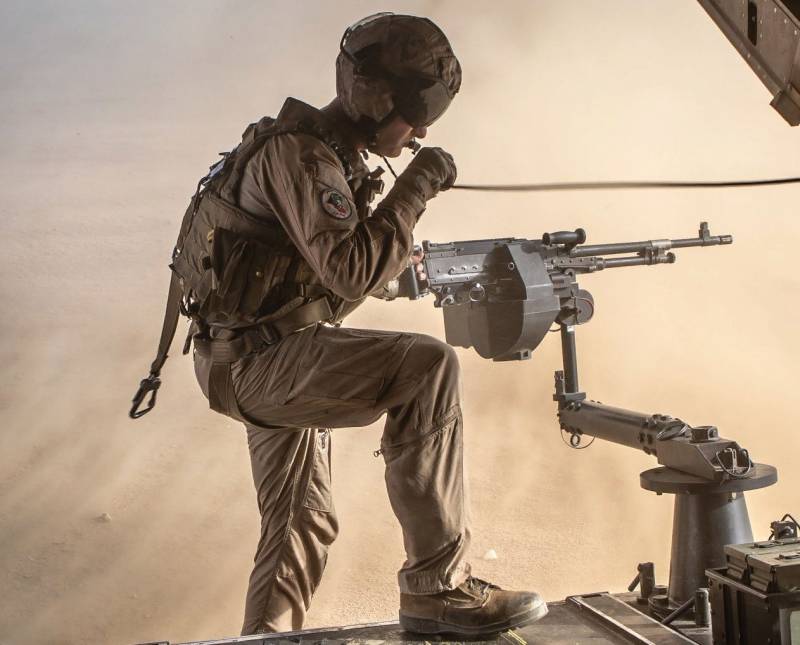 In the United States, servicemen's memories of the start of a military operation in Iraq in 2003 are published. One of the U.S. troops who shares his
stories
with the US media, - a former fighter of a special unit of the US Navy Chris Harmer.
Harmer talks about how he had to act together with the Polish military on the first day of the military operation in Iraq.
From Harmer's material in the American media The Drive:
March 20, 2003, when our operation began in Iraq, we patrolled the southern part of the country on a US Navy HH-60 Seahawk helicopter. Before that, when we landed at the base in Al-Magasil, I began to find out what forces were stationed there besides us. People appeared in unfamiliar military uniforms and with unfamiliar insignia. It turned out that it was the Polish GROM special forces detachment. I watched their actions, they were encouraging. Impressed by professionals who can still be trusted.
Prior to the departure of helicopters by a special squadron of the US Navy, reinforcements were requested for each side for patrol. The American marine says that two Polish snipers were sent to a helicopter with him.
From the material:
It turned out that with me in a helicopter were two pilots - an officer of our squadron, and two Pole snipers went to cover us. If we had done a lot with the officers before, were engaged in joint training, then we never interacted with the Polish military. Then the command with a smile said to us: "Just trust these guys, that's all."
According to the American marines, it was already in the air that none of the Polish snipers knew English.
From the material:
A strange situation arose: I could not even understand how much you can trust them in that matter, to open or not to open fire on targets. That is, I had to completely rely on them in the matter of covering up the operation. At the same time, I could not really explain anything to them, even to the point that they opened fire on any targets that are dangerous to us.
When patrolling on March 20, the helicopter that Harmer was in was escorting a small
flotilla
US Navy boats in the area of ​​Haur al-Zubeira and the port of Umm Qasr.
According to the American, the first patrol passed without incident. At the same time, the American marine made it clear that with the Polish snipers on board the helicopter crew and he himself did not feel safe.