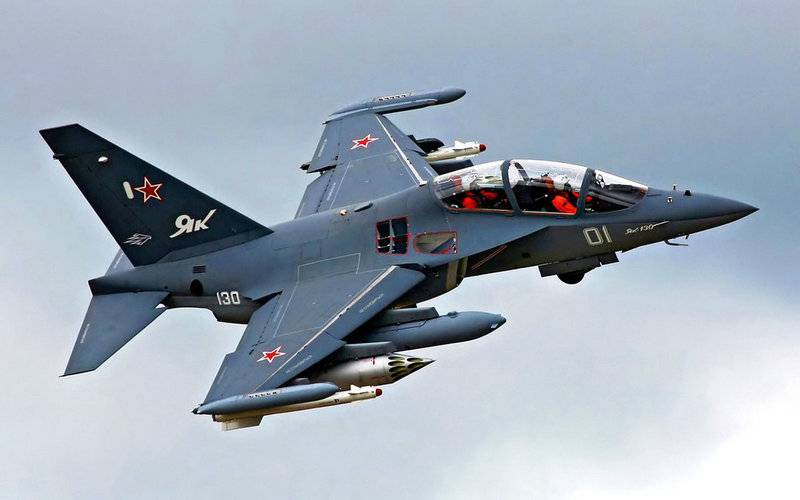 Krasnodar higher military
aviation
In the near future, the school of pilots will be replenished with a batch of new combat training aircraft Yak-130. This was reported by the press service of the Ministry of Defense of the Russian Federation.
A batch of new combat training aircraft Yak-130 will be relocated to one of the training aviation bases of the Krasnodar Higher Military Aviation School of Pilots
- said in a statement.
The message does not indicate the exact number of aircraft and the timing of their delivery, but it is noted that specialists from the technical services of the school have already arrived at the Irkutsk Aviation Plant, where they are busy accepting the Yak-130.
The performance of aircraft systems and mechanisms in various modes on the ground will be tested. Then the flight crew will make a control flight of the aircraft, checking all control systems in the air
- declared in the Ministry of Defense.
The military department reminded that earlier the Yak-130 entered service with the Kushchevskaya, Borisoglebsk and Armavir training bases.
Yak-130 (according to NATO codification: Mitten - "Mitten") is a Russian combat training aircraft developed by the Yakovlev Design Bureau to replace the L-39 training aircraft in the Russian Air Force. In the case of combat operations, the aircraft is able to perform the tasks of a light attack aircraft.