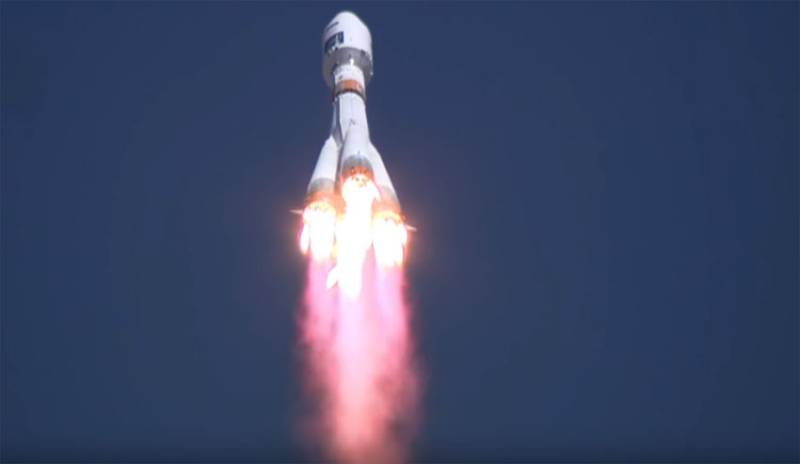 The press service of the company "Aerospace Composite Technologies" today reports some details of future work on a new generation spaceship. We are talking about the spacecraft "Argo", which, as noted, will be almost 60 percent composed of components of a composite production cluster located near Voronezh.
The use of modern composite materials will make it possible to halve the Argo mass in comparison with that which would correspond to a ship with metal components. Accordingly, as noted by experts, this will lead to a final reduction in the cost of putting the spacecraft into orbit. So, the cost of removing a kilogram of cargo by the Argo ship will be half the cost of removing a kilogram of Progress-MS cargo from the Soyuz-2 launch vehicle.
The press release notes that the company "ACT", starting in 2023, within ten years will produce 11 bodies of the new space truck. It should be noted that Argo is planned as a reusable space cargo ship.
According to customer requirements, Argo will be able to put into orbit up to 2 tons of cargo and return from orbit to Earth up to a ton of cargo. The first (prototype) model of a space truck will appear in 2023.
General Director of the enterprises of the Voronezh Composite Cluster (plants "Lamplex Composite", "ACT") Vyacheslav Kursakov:
The manufacture of the ship's hull and its elements is one of the most labor-consuming, costly and innovative tasks in the implementation of the Argo project. The main specialization of the AKT plant will be the production of composite structures, hulls and parts for reusable spacecraft, frame structures, nozzle nozzles of rocket engines and other carbon fiber-based products.
From the statement of Vyacheslav Kursakov:
The use of composite materials in the manufacture of the ship's hull will provide two main advantages - lightness and strength. At present, access to Russia of advanced world technologies and raw materials for the space industry is seriously hampered due to economic sanctions. Therefore, the products of the Composite cluster are of important import-substituting importance for our country.