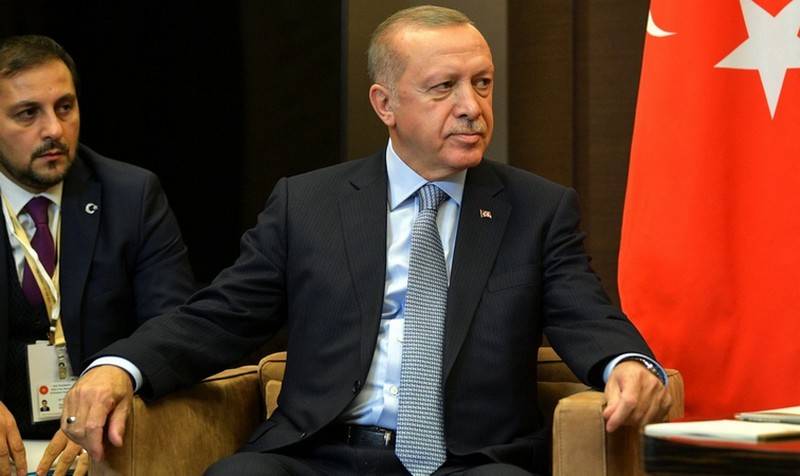 Turkey accused Russia of violating its obligations under the Syrian Idlib. A statement was made by Turkish leader Recep Tayyip Erdogan. This was reported by NTV.
The Turkish president accused Russia of supporting official Damascus, whose government forces continue a successful offensive in the province of Idlib, freeing militants, including from pro-Turkish groups, united in the "National Liberation Front" (includes groups: Failak al-Sham, 1- I and 2nd Coast Divisions, 1st Infantry Division, Idlib Free Army, Jaish al-Nasr, Second Army, Jaish al-Nuhba, Livaal-Shuhdaal-Islam, Liva al-Khur and 23rd Division) territory and populated points.
In recent days, attacks from the regime based on Russia's support have intensified in Idlib. Currently, Russia is not fulfilling the agreement in Astana and Sochi. Our patience is drawing to a close. We told Russia that if you do not stop the bombing, we will do what we see fit.
Erdogan said, adding that "the Astana process no longer exists."
Earlier, the Turkish Ministry of Defense issued a statement in which it promised to "give a tough answer" if the attacks of the Syrian government forces would threaten the Turkish observation and control points operating under the Astana and Sochi agreements.
Recall that in 2017 Russia, Iran and Turkey agreed to create 4 de-escalation zones in Syria. In 2018, three zones came under the control of Damascus, and the fourth, covering the province of Idlib and part of the neighboring provinces of Latakia, Hama and Aleppo, has been under the control of militants from pro-Turkish groups and the Jebhat al-Nusra group, banned in Russia.
The agreement between Russia and Turkey on the creation of a 15-20 km wide demilitarized zone in the province of Idlib did not really work, militants continue attacks and shelling of government forces in Damascus.
Earlier, it was repeatedly suggested that Ankara, creating a powerful shock fist from pro-Turkish groups, will try to completely subjugate Idlib province to itself and create a quasi-state there directly controlled by Turkey.