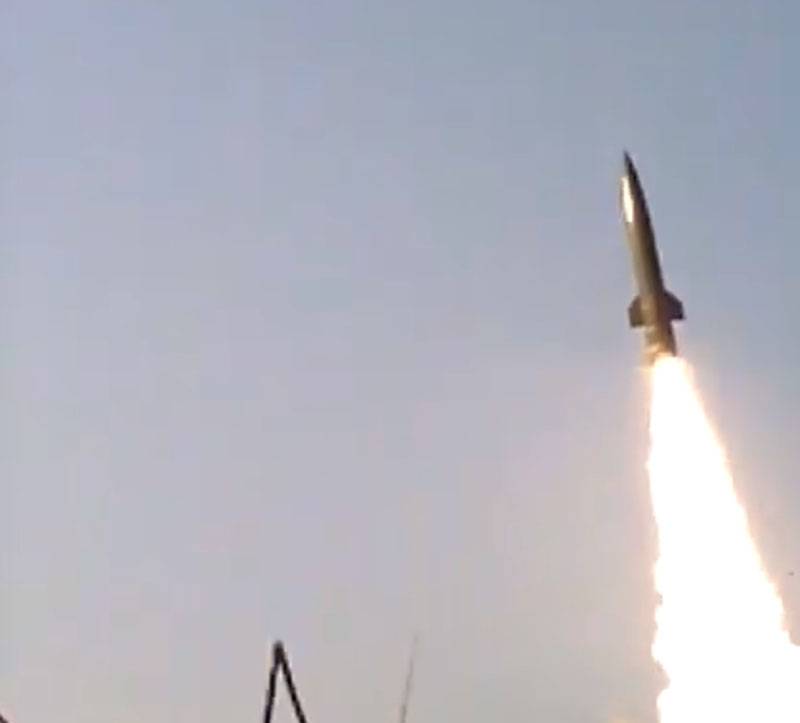 The Syrian military used the Tochka operational-tactical missile complex against militants. Start was made in the western part of Aleppo province. Many cases of government use of this powerful weapon are known.
weapons
but photos and videos (especially of high quality) of complexes and missile launch are very few.
In the video, you can see that the 9P129 launcher is deployed on the outskirts of an unknown village. It seems that he was badly damaged by shelling and hostilities. Along with the video, frames of unloading a rocket from a transport-loading machine and preparing the installation for launch were laid out.
It is not known exactly what target the rocket is aimed at. Apparently, the missile launchers plan to hit some important object of the militants if they decide to use the Tochka OTRK. The warhead of such a missile weighs about half a ton. It is a high-explosive fragmentation ordnance of enormous power. A missile is capable of hitting targets at a distance of 70-120 kilometers.
At the moment, the Syrian armed forces have approximately twenty such installations. They were received before the start of the war in the country.