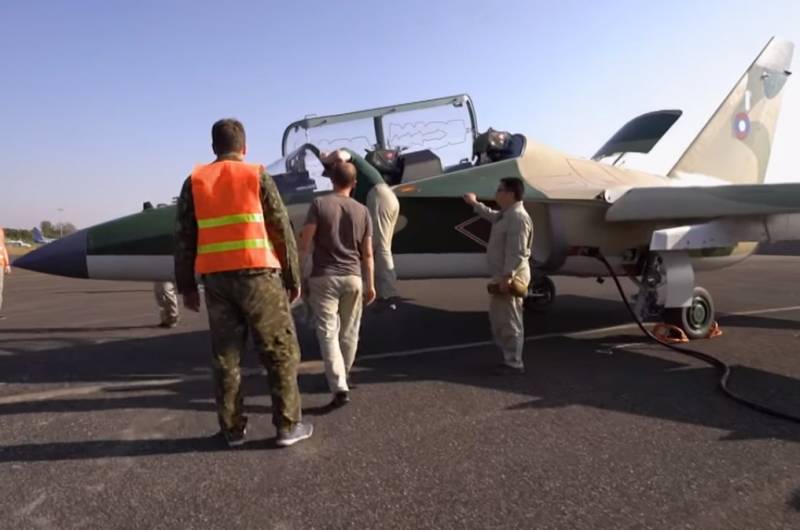 Last year, Russia and Vietnam signed a contract to purchase a squadron of combat training aircraft Yak-130. The scope of supply will be at least 12 aircraft worth more than $ 350 million.
This is reported by the publication
"Vedomosti"
referring to two managers working in the defense industry.
The Yak-130 batch will replace obsolete L-39 aircraft manufactured by Czechoslovakia, which Vietnam has been using since the 80s of the last century.
Supposedly, the 915th training aviation regiment, which was formed the year before last at one of the air bases, will receive new aircraft. The military unit also includes a training helicopter squadron, equipped with Russian Mi-8 helicopters.
The Federal Service for Military-Technical Cooperation of the Russian Federation and Rosoboronexport declined to comment on the details of the contract.
Andrei Frolov, acting editor-in-chief of the Arms Export magazine, believes that the purchase of Yak-130 aircraft opens up the possibility for Vietnam to supply modern Russian Su-35 or Su-30SM fighters to this country. At least Belarus and Myanmar immediately after the acquisition of the batch of Yak-130 entered into contracts with Russia for the supply of Su-30SM.
Earlier, the manufacturer finalized the Yak-130 UBS, based on data received from Russian pilots during the operation of these combat training
aviation
.
Recall that recently the western edition of Military Watch put the Yak-130 in "last place" in the UBS list. This rating can hardly be called unbiased.