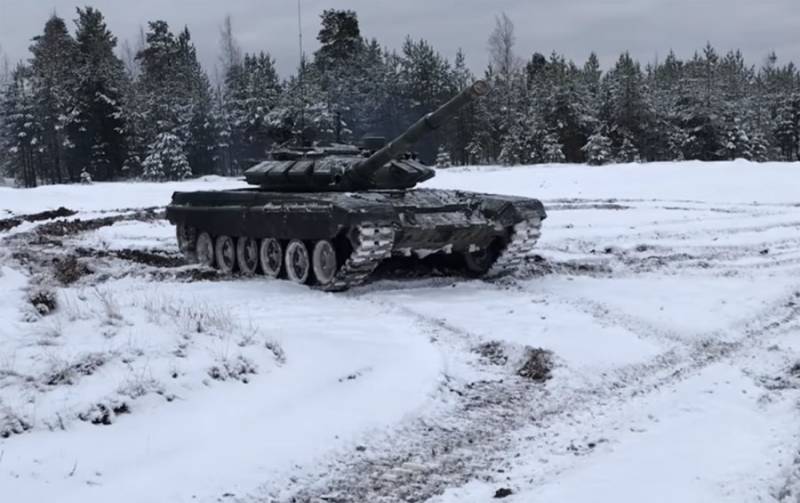 The material that I will present today to the readers' court came to light through communication with a fan. No, this is not an ardent football fan boy, and not even a gray-haired rocker from the 90s. This is a completely adequate military pensioner, with a gray-haired head and a full set of diseases associated with age and past years of service.
A tanker who, having retired, took up ... models. It models
tanks
. His summer residence today is a museum of tanks of many countries and of different times. I counted 20 Tigers alone. It would be better if I did not ask the question about the number of similar cars in the collection.
Just because I got on such an excursion about these tanks, with such details that in the end, after three hours, I realized that my knowledge about tanks in general and the Tigers in particular was close to zero. "Well, how can you not notice this mount? Only such cars were produced ... in total! "Or" Well, have you ever seen a tank ever? " At least on TV? Look here. This is a brilliant decision ... "
I think you understand what a fan of tanks is. It is also a pleasure to communicate with such people. Deep knowledge of the issue, love for the object, the ability to objectively talk about the advantages and disadvantages of machines. For example, what is the expression: "A tank is a bird!" Eagle! He needs room. Will. Height. Then you will see a real eagle, and not a living stuffed animal in a cage ... "
Sometimes you come across questions that seem to be understandable, and the answer to which is obvious. But you meet a person and you understand that much is not so simple as it seems at first glance.
We talked about a problem ... which is not. Exactly. Probably, many Siberians and Far Easterners asked themselves one question, especially after the next parade, tank biathlon or a speech by the Minister of Defense, where tanks were mentioned.
So, we are thinking about the tank issue in the Russian army.
Why in the European part of Russia the tanks are new, modernized and in accordance with all international standards, and obviously obsolete, not modernized vehicles are being brought to us. Which T-90 in Siberia? You are unlikely to find the latest modification of the T-72 here.
That's what I talked about with a retired lieutenant colonel, a former deputy commander of a tank regiment. Most of the conclusions in this article belong to him, for which I sincerely thank him. I don't give a surname at the request of a co-author.
I'll make a reservation right away that we didn't touch on tank divisions and units as part of motorized rifle brigades and divisions. The conversation was about individual tank units and formations. About the very armored fist that is able to break through the strategic defense of the enemy. To solve a strategic problem.
So, the tactics of using tanks from the Second World War are ineffective today. Too many PTSs are hidden today in enemy trenches. Everyone can burn tanks. Accordingly, tankers can no longer act on the principle of "supporting infantry with fire and caterpillars."
However, the basics of tank combat have not been canceled. Even a child knows that a tank in the mountains, in the taiga or in a city turns into a target. This is the same cage that prevents the eagle from flying. But nobody forgot what else was taught to the great-grandfathers of today's tank crews (maneuver, speed, accurate fire on the enemy, and destruction of the TCP in the first place).
This means that in order to conduct a tank battle, it is necessary to choose the area on which all these advantages of tanks can be used. Alas, the Siberian taiga and swamps, the Far Eastern hills, even the Ural Mountains are not very suitable for tanks.
We are used to the fact that the USSR, and now Russia, has a huge number of such machines. Alas, a tank is expensive. And not only in production, but also in operation. Therefore, scattering tanks is undesirable. Even criminal.
Naturally, I don't know the latest data on the number of cars. But I will bring open data from recent times. So, a few years ago, the Russian army was armed with (approximately) 20 thousand vehicles, including those in reserve. The figure, I repeat, is not for today. Naturally, some obsolete cars are replaced with new ones.
Of these: T-90 - 400 units, T-72 - 7144 units, T-80 - 4744 units, T-64 - 4000 units, T-62 - 690 units, T-55 - 1200 units. There are about 150 obsolete PT-76s. As you can see, the real fleet is small enough for a country like ours. And the price of each car in battle is quite high.
Now back to where the new cars should be. To the question from the Siberians. The answer is obvious to most readers. And you don't need to look for evidence of the correctness of your position somewhere in the depths of secret bunkers. It's enough to take open sources.
Any military unit, especially one whose transfer requires significant resources and time, is located in places where it is easy to quickly start hostilities, quickly advance to the front line independently, without using transport.
Let's see the locations of individual tank units and formations. Given the fact that we are nevertheless interested in questions of the country's defense, we will not take into account the units located at military bases abroad. Well, and, as I said above, we will not take into account the units and parts of the MSD and SMEs.
So, 1 OgvTBr in Boguchar (Voronezh region), 6 OgvTBr in Mulino (Nizhny Novgorod region), 5 OgvTBr in Ulan-Ude (Buryatia), 1 Guards. separate tank regiment in Kalininets (Moscow region), 6th Guards. FROM regiment in Chebarkul (Chelyabinsk region), 11 FROM regiment in Gusev (Kaliningrad region), 12 and 13 guards. From a shelf in Naro-Fominsk (Moscow Region), 59th Guards. FROM the regiment in Yelnya (Smolensk region), 68th Guards TP, 163th Guards. TP in Persianovsky (Rostov Region), 237 TP in Valuyki (Belgorod Region).
I did not list all the individual tank regiments and brigades that are located on the territory of the Russian Federation. The task was different. The task is to answer a simple question: where are we waiting for the arrival of the next "life teachers" who will need to be driven by our tanks?
Perhaps the conclusions made by us from simple information known to the majority are controversial. I have long been familiar with the heroism of our couch generals. "If necessary, we are able to conduct air combat even on BMP." "A Russian soldier can that which no one can." And so on.
Even the fact that "the enemy can suddenly attack with a tank wedge somewhere near Norilsk, and we ..." I foresee. Therefore, I focus on the controversial conclusions. Modern warfare will not be a "war of motors." It will be a technology war. Like in a song from an old children's film: "Robots inject, not a man ..."
However, in the era of local conflicts, we cannot guarantee the exclusion, for example, of a breakthrough of a large group of terrorists into our territory. And then, as it has been many times lately, not robots, but soldiers will go to fight. And the soldiers will die. And not robots in tanks will burn, but people.
We cannot militarize the country for many reasons. Starting with a weak economy and ending with a lack of population. Work "in the warehouse" (in the arsenals) in order to quickly deploy regiments and divisions, too. It remains to use the resources that are. To fight not by number, but by skill and the best
weapons
.
And tanks and tankers should be where they can become eagles!