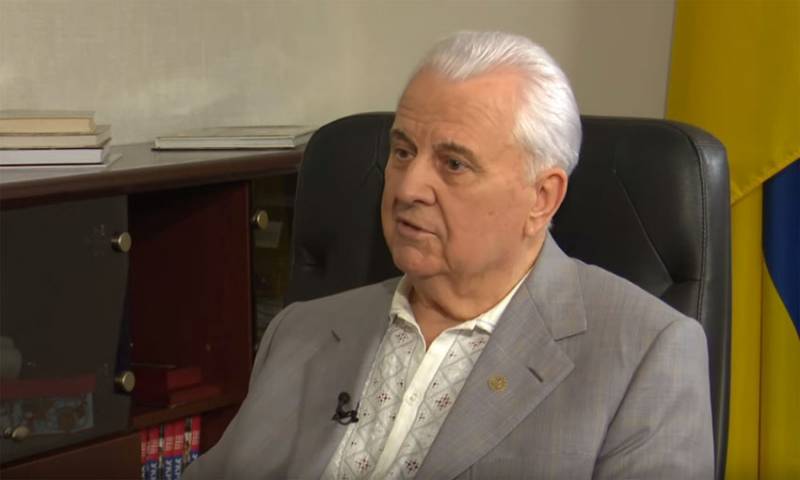 The network is discussing the statement of the first president of Ukraine Leonid Kravchuk, which he made on the air of the TV "Russia 1" in the program "60 minutes". Kravchuk's statement was more than resonant. According to him, before the start of World War II, "Hitler and Stalin met in Lviv."
Leonid Kravchuk announced that this is supposedly a document, "which is not a secret."
From a statement by Mr. Kravchuk:
Instead of stopping Hitler, his hands were then untied. And then it turned against the USSR, the peoples of our country suffered.
With such statements, Kravchuk tried to explain the words of the President of Ukraine Vladimir Zelensky, who blamed Hitler Germany and the USSR for the outbreak of World War II. Zelensky made his statement in Poland at events in memory of the release of the prisoners of Auschwitz.
I wonder how in general Kravchuk imagines a "meeting" of Hitler and Stalin in pre-war Polish Lviv? According to the logic of Mr. Kravchuk, it turns out that Poland itself had organized a meeting for the then leaders of Germany and the USSR, during which they allegedly discussed the "plan of attack on Poland." Absurd absurdity.
Experts, commenting on the statements of the first president of Ukraine, called Kravchuk a man with a lack of elementary logic:
If what Kravchuk says would take place in
stories
, then we must admit that the organizer of that "meeting" was Poland itself, since Lviv was Polish.
Meanwhile, the network offered to award Kravchuk with the "Shnobel Prize" in the "Cranberry of the Year" nomination for an absurd interpretation of the events of the first half of the 20th century.