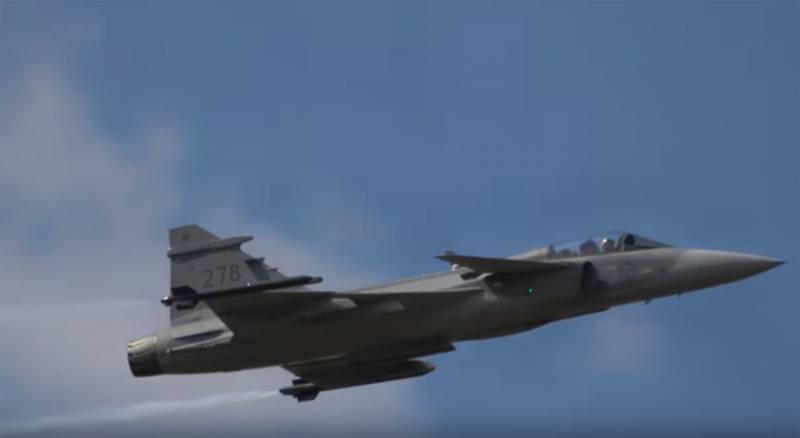 A large Chinese publication Sina is considering the implementation of the aerodynamic scheme "duck" ("duck wing") - a scheme in which the horizontal tail is in front of the main wing of the aircraft. The material says that only the fifth-generation Chinese fighter J-20 of all fifth-generation fighters in the world can boast the efficiency and effectiveness of this aerodynamic design.
From the material:
The success of the J-20 designers in this regard is obvious. Moreover, it is based on the work in the framework of the J-10 project with its technologies accumulated in this regard. Chinese experts have developed a duck wing aerodynamic design for combat needs
aviation
by yourself. And today, the J-20 is the only fifth-generation fighter in the world to use the duck circuit. On the F-35 and Su-57 it is not.
The article on the Sina resource noted that at one time the Swedish company SAAB began developing its fifth generation fighter as part of the FS-2020 project. And in this project, the aerodynamic design was also originally an option with horizontal plumage in front of the main wing. But, as the Chinese media writes, in Sweden with such a scheme, "faced with a whole set of unsolvable problems."
From the article:
SAAB surrendered both due to numerous technical problems, and because the fifth-generation aircraft was taking up more and more financial resources that went beyond the budget.
It is noted that in the end there was an intermediate option - JAS-39 Gripen. But, as the authors are sure in the mentioned edition, "this Swedish aircraft is produced in limited quantities and has no prospects, and therefore the production line will soon be closed."
Sina:
The JAS-39 flight control system was actually written by the United States for Sweden, but when the US introduced the F-35, which they are promoting around the world, it was no longer profitable for the States to share flight control technologies with their Swedish counterparts.
That is why the JAS-39 has no future, the Chinese observer believes.