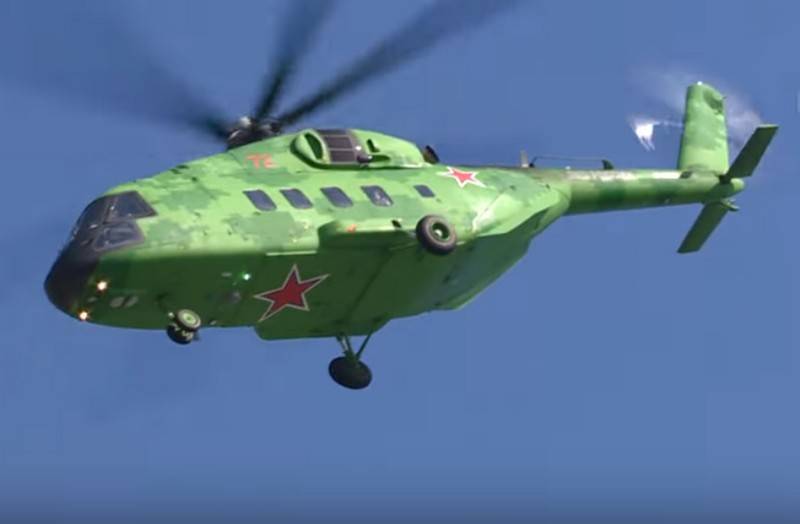 Russia begins to supply overseas multi-purpose Mi-38T helicopters. The first export contract was signed by Rosoboronexport. This was announced by the general director of the company Alexander Mikheev.
According to Mikheev, the first contract for the supply of Mi-38T to foreign customers has already been concluded and several more applications from potential foreign buyers are being considered. However, he did not name the exact number of helicopters already contracted and the country where the first Mi-38T rotorcraft will go.
A new Russian helicopter product, which is largely unique in its segment, was successfully launched to the world market in record time. Mi-38T is created entirely from domestic high-tech components
- said the general director of Rosoboronexport.
In December last year, the arrival of the first Mi-38T to the Russian military was reported. The helicopter is currently in experimental military operation.
The Mi-38 medium multipurpose helicopter occupies a niche between the Mi-8 and the heavy Mi-26 and can be used to transport goods and passengers, used as a search and rescue helicopter, as well as for flights over the water surface. Mi-38T (airborne assault) is a military version of the Mi-38. It is intended for round-the-clock air transport of personnel of up to 40 people with disembarkation at unprepared sites, evacuation of the wounded (up to 12 people in a lying position and up to 30 in a sitting position, accompanied by two medical personnel), transportation of goods weighing up to five tons in a cargo compartment or on the external sling.
The Mi-38T helicopter is equipped with new highly efficient TV7-117В domestic engines and an integrated digital flight-navigation system.
The flight range of the Mi-38T in the transport configuration is up to 1000 kilometers (with additional fuel tanks). The maximum take-off weight is 15,6 tons. The maximum speed is 300 km / h. Flights can be operated at altitudes of up to 6300 meters.