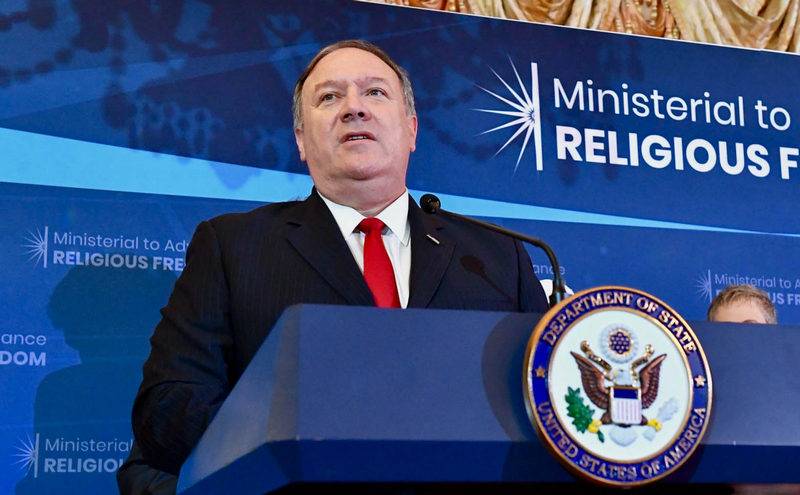 The offensive of the Syrian government army as part of Operation Dawn in Idlib did not like the collective West very much. The United States was the first to accuse Damascus of violating the ceasefire by posting a statement on the website of the US Department of State.
The head of the US State Department, Mike Pompeo, directly accused Syrian government forces of "destabilizing actions" in the province of Idlib, called for a ceasefire and warned that the US was "closely monitoring the situation." According to him, the actions of Russia, the Iranian regime, Hezbollah and the Assad regime "destabilized the peaceful situation" and "directly impede the establishment of a ceasefire in northern Syria", as provided for by UN Security Council resolution 2254.
The US is following with deep concern the situation in northwestern Syria, where the combined forces of Russia, the Iranian regime, Hezbollah and the Assad regime have reportedly carried out a large-scale attack on the population of the provinces of Idlib and the western part of Aleppo
- said in a statement.
Pompeo also accused Russia and Syria of "indiscriminate aerial bombardments and ground attacks," which resulted in "thousands of civilians being fired at in Maaret En Numan and they have nowhere to flee."
The United States condemns these unjustified attacks on the population of northwestern Syria and calls for an immediate ceasefire and full access for humanitarian organizations to the affected areas. The United States stands ready to take the most decisive diplomatic and economic action against the Assad regime and any state or individual that supports its cruel plans.
- said in a statement.
As previously reported, the Syrian government forces continue the offensive in the province of Idlib, on the eve of taking control of three settlements located south of the city of Maarat al-Numan. The offensive is under the active support of the Syrian Air Force and Russian Aerospace Forces.