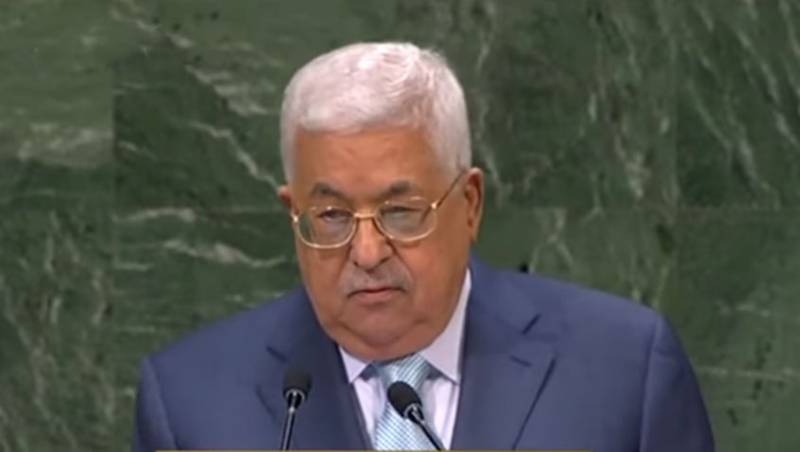 Palestinian leader Mahmoud Abbas commented on publications in which clauses of the so-called "deal of the century" appeared. Recall that this document was born in the bowels of the American administration. In particular, he prescribes the creation of a Palestinian state without an army, without border service, with the disarmament and liquidation of Hamas and at the same time with investments of $ 50 billion.
Mahmoud Abbas noted that so far the official document from the USA has not been submitted to Palestine for consideration.
At the same time, Abbas held telephone conversations with British Foreign Minister Dominic Raab. Raab himself called Abbas and discussed the American proposal with him.
According to the leader of Palestine, the United States in this situation cannot be considered as a mediator in the negotiations between the Israelis and Palestinians. Mahmoud Abbas noted that the Palestinians intend to seek recognition of the state of Palestine within the borders of 1967 with the capital in East Jerusalem.
Abbas:
These are our conditions, and we are not going to refuse them. And we cannot consider the USA as a mediator, since Washington has repeatedly demonstrated its bias.
It should be recalled that one of the authors of the "deal of the century" is Donald Trump's son-in-law Jared Kushner, who has repeatedly met with representatives of Israel.