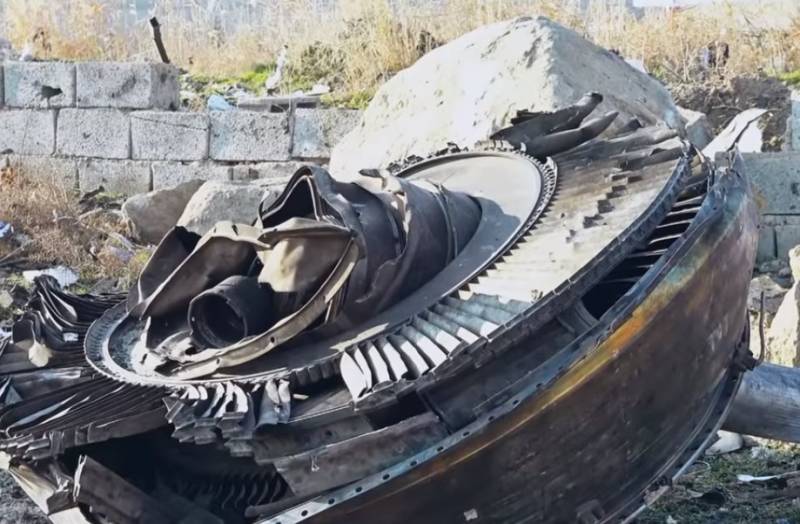 The New York Times tried to restore the chronology of events that occurred after the crash of an aircraft owned by the Ukrainian airline UIA. As a result, they came to the conclusion that the Iranian military tried to hide the guilt of Iran in the death of a passenger airliner even from its own president.
Although American journalists carefully analyzed the situation, not all of their conclusions can be agreed.
The publication reports that General Amir-Ali Hajizadeh, the commander of the Air Defense of the Islamic Revolutionary Guards Corps (IRGC), was the first to know about the attack. But he can hardly be accused of hiding information, because he immediately informed his leadership and even suggested as one of the versions that the plane was shot down by an Iranian missile.
It should also be noted that the IRGC is not subordinate to the General Staff of Iran, since this organization is not part of the structure of the armed forces, but reports directly to Ayatollah Ali Khamenei.
According to the American newspaper, the Iranian military kept their president in ignorance for three days, although he repeatedly and unsuccessfully tried to reach them by phone. If so, then such relations between the president of the country and the command of the armed forces seem somewhat strange.
According to the publication, the military planned to keep information about the downed aircraft before decrypting its flight recorders, which could take several months, and during this time prepare for possible consequences. One senior IRGC officer explained this to reporters:
They were in favor of hiding this because they thought that the country could not stand another crisis. After all, defending the Islamic Republic at all costs is our main goal.
On the third day after the crash, Iranian President Rouhani, learning the truth, was furious and demanded that the military admit his guilt, threatening to resign otherwise. Whether such a prospect scared the military is an open question.
During a discussion of the text of a statement about a missile attack on a passenger plane, a version was put forward that accused the United States or Israel of breaking into communications networks or intentionally incapacitating radars. But in the end, they decided to tell the truth, admitting their guilt. At least, the situation in the American media was presented just like that.