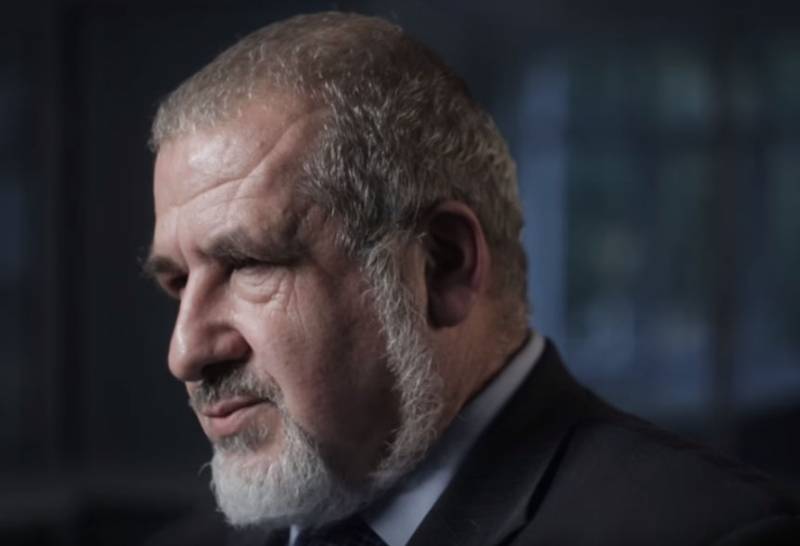 The chairman of the Mejlis of the Crimean Tatar people (an extremist organization banned in Russia based in Ukraine) and former deputy of the Verkhovna Rada Refat Chubarov issued a video message. In it, he said that he was going to invite representatives of international organizations and foreign diplomats to participate in the "march to the Crimea".
Among the invitees, he named the UN Human Rights Mission, the OSCE SMM, as well as other organizations. The Activist emphasized that among the international structures that he would like to invite, there are those in which Russia is also involved.
Chubarov hopes for a negative reaction from the Russian official authorities:
Both Crimean and Russian authorities are afraid of this.
The pedestrian action planned by the Mejlis is scheduled for May 2. Representatives of this organization, a group of deputies of the Verkhovna Rada of Ukraine and the so-called "Western partners" are going to cross the state border of the Russian Federation at the Chongar checkpoint without passing permission from the Russian border guards and go through the territory of Crimea on foot.
Chubarov calls the event "a march of dignity." As he says, his goal is to help international organizations implement the decisions to "maintain the sovereignty and territorial integrity of Ukraine".
Although, in fact, it is more like another provocation. Recall that earlier the "Mejlis" had already staged provocative actions, including the actual attack on the undermining of power transmission towers near the border with the Crimea.