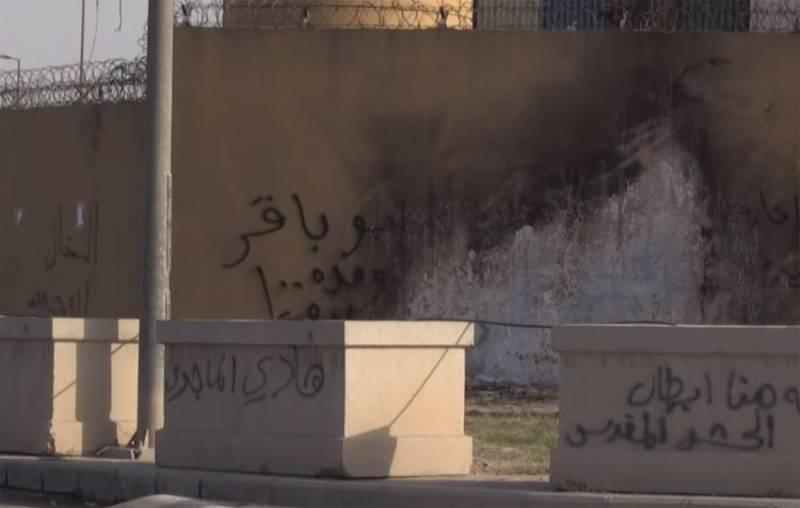 The US Embassy in Baghdad was rocket fired. At least three unguided missiles fell on the territory of the diplomatic mission located in the most protected area of ​​the Iraqi capital at night.
From Baghdad, there are reports that 5 people were injured.
One of the rockets, according to Iraqi sources of information, exploded in a restaurant at the American embassy. At the same time, victims were avoided in this case, since there was no one else in the room.
Recall that the previous shelling was carried out on January 20. But then the missiles did not fly directly to the building of the US Embassy.
It is known that, after rocket fire, military helicopters of the US Air Force began to evacuate diplomatic mission personnel. The wounded were sent to one of the hospitals.
According to Iraqi media, a total of five missiles were fired at the US Embassy. The goals, as already noted, reached three of them. Two exploded on the territory, one damaged the building.
According to the American media, the shelling was "probably carried out by pro-Iranian forces in Iraq, including the Shiite armed groups Al-Hashd al-Shaabi." Recall that earlier, the Americans, having inflicted a targeted attack on Baghdad's airport, killed the leader Shiite police Al-Muhandisa along with Iranian General Suleymani.