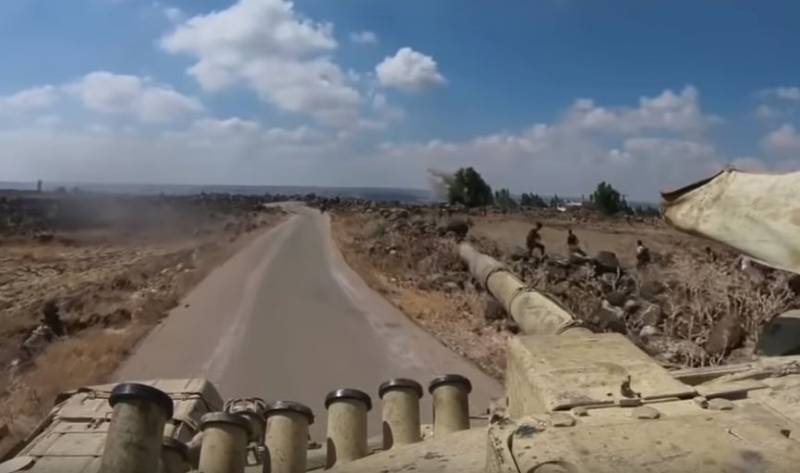 From Syria, reports are coming that fierce battles between government forces and militants are ongoing in Idlib province. The bulk of the terrorists in Idlib belongs to the Khayyat Tahrir al-Sham group, which was previously called the Jebhat al-Nusra (banned in the Russian Federation).
It is known that Syrian troops are conducting an attack on Maaret al-Nuuman. This is one of the main strongholds of the militants in Idlib.
The attack on the specified city involves fighters of the 25th division of special operations forces (formerly Tiger Force). They took control of the settlement of Al-Gharfah, which is located east of Maaret al-Nuuman.
In the morning, the militants were knocked out of Al-Gharfah, after which the Syrian fighters consolidated their success and were able to advance in the direction of the terrorist positions near Maaret al-Nuuman.
At the moment, the advanced units of the 25th division of the MTR of the Syrian armed forces have fought on the outskirts of this city.
Lebanese informational resources report that they defeated the militants in the Al-Gharfah area after using barreled and rocket artillery. This offensive was a response to an attempt by militants to push the SAA to the east - in the direction of the city of Dzhanjanaz.
Losses on both sides have not yet been reported.
If the SAA frees Maaret al-Nuuman from the terrorists, it will gain control of the most important section of the Hama Aleppo highway. Also, the SAA will have the opportunity to advance from two sides towards the Idlib Serakib.