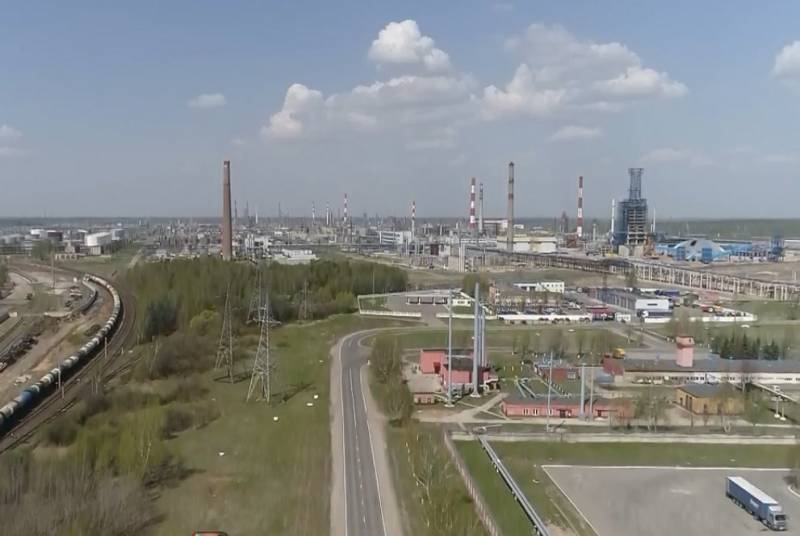 Today, around eight in the morning, a train consisting of 59 tanks filled with crude oil arrived at Novopolotsk station. This was reported in the press service of the state concern Belneftekhim.
After completing the necessary documentation, the raw materials will go to the Naftan refinery.
The approximate volume of the first batch delivered to the refinery amounted to 3,5 thousand tons. He arrived from the Lithuanian port of Klaipeda, where the Breiviken ship from Norway arrived on Friday. In total, 86 thousand tons of oil intended for the Naftan refinery arrived on this ship.
It is planned that oil will be transported in dozens of trains. It is important to note that Minsk does not yet name the cost of a barrel of Norwegian oil, transported first by sea, then by rail.
It is stated that all this volume will be delivered from Lithuania to the destination in about 2 weeks. The Lithuanian Railways assured that 90 wagons will be used daily for oil transportation. Delivery will be made in two trains of 40-50 wagons.
Prior to this, Belarus consumed only Russian oil. Its procurement volume in 2019 amounted to 17,6 million tons. After stopping supplies from Russia, Belarusian President Alexander Lukashenko made proposals for the purchase of crude oil to several oil-producing countries at once. Against the background of volumes that are usually "contracted" in Russia, Norwegian oil volumes look like a drop in the ocean. And - an expensive drop.