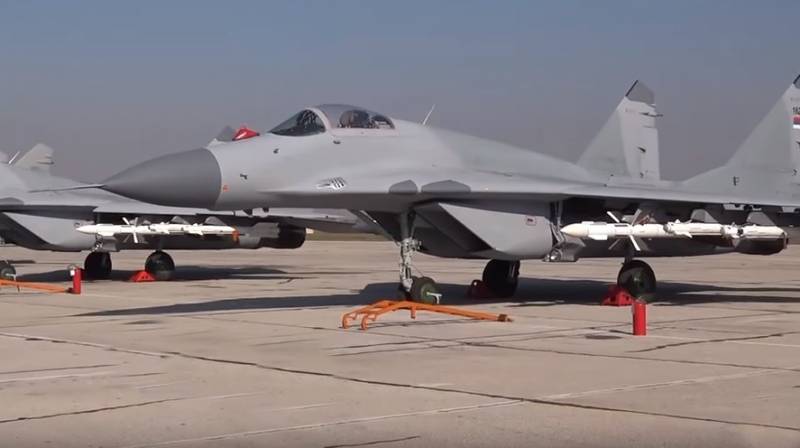 Serbian MiG-29 fighters will be able to sink enemy ships by introducing a package of exceptionally high-quality updates to their design. The Russians, who intervened in the process of improving the machines, "taught" them how to operate in the open sea. This opinion is expressed by the local edition of Mars.online.
Russian engineers help their Belarusian counterparts when it comes to modernizing a batch of six [Serbian] MiG-29M2 fighters
- noted Serbian
news
channel.
According to him, the configuration of the MiG-29M2 allows the use of anti-ship missiles of the X-31A class (according to NATO's Krypton classification). These ammunition, being resistant to the effects of electronic warfare, are aimed using radar heads with active homing.
This version of the combat aircraft [MiG-29M2] can carry X-31A supersonic missiles, which are deadly for surface warships
- writes Mars.online, indicating then a victim of this
weapons
can become a pennant with a displacement of 4500 tons - such as frigates and landing ships.
As the publication indicates, as a result of the modernization, the MiG-29M2 will acquire an architecture that is open for changes. This will allow Serbian industry to take part in the improvement of fighter jets. She is able to offer such missiles as VRVZ-200 and VRVZ-24. The first has a range of about 40 km with a warhead weight of about 50 kg; the second range is much shorter, amounting to 10 km, but it has a much heavier warhead of 130 kg.