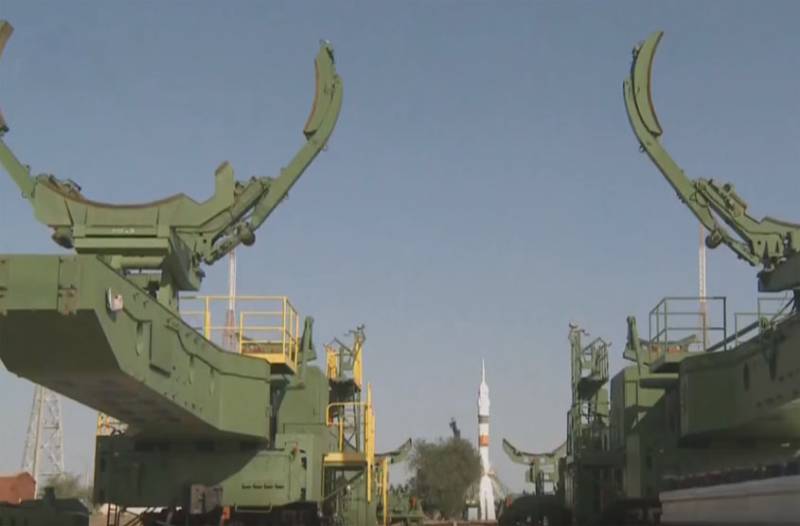 It became known about the cancellation of the first space launch scheduled for 2020 in Russia. On January 24, the launch of the Soyuz-2.1a launch vehicle was to take place. It was planned that this missile was launched into the calculated orbit of the military satellite "Meridian-M".
The launch was supposed to take place from the Plesetsk cosmodrome, but they decided to postpone it to a later date.
The press reports on the reasons for this decision by representatives of the space industry. According to the latest information, the rocket even had to be removed from the launch pad and sent to the assembly and testing complex. The reason is that malfunctions were detected in the electrical equipment of the Soyuz. This was reported by TASS news agency with reference to industry sources.
The report said that problems with electrical equipment were identified after installing the rocket on the launch pad and before starting the refueling process.
It was previously noted that the problem may be related to the upper stage or even to the launch complex of the Plesetsk launch site. However, these assumptions have not yet been confirmed.
Meridian-M is a satellite that should be put into low Earth orbit in the interests of the Russian Defense Ministry. Previously, such satellites have already been put into orbit. Their main purpose is navigation support for ships and ice reconnaissance aircraft throughout the Northern Sea Route.