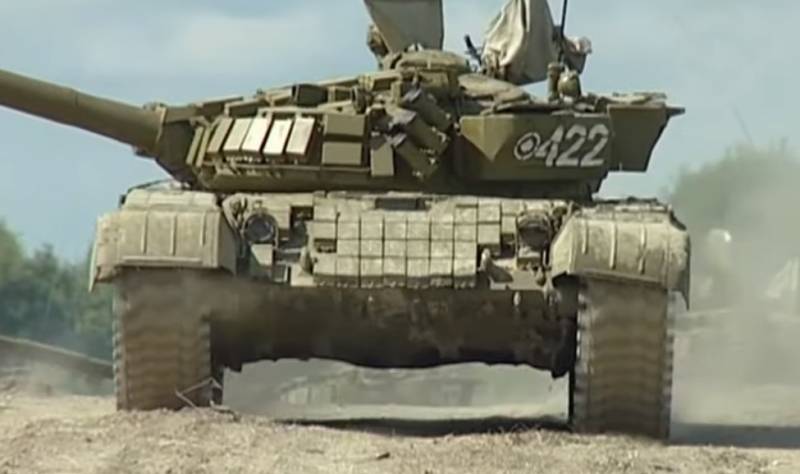 The military conflict that has raged over the years in the Syrian Arab Republic is accompanied by both loud victories and sometimes the failures of forces controlled by Damascus. One of the main shortcomings in the conduct of the battle by the Syrian military is called the lack of coordination of their actions. However, some crews use original tricks.
In the expert community, tactical misses of individual SAA units during the battle were repeatedly indicated. Often, the loss of armored vehicles is caused by the lack of proper protection in the face of the infantry. Tank or other types of combat vehicles remain uncovered from enemy fire. As a result, the enemy, feeling safe or minimally risking, is located close to the equipment and tries to "knock" it out of the ATGM or RPG.
It is possible that precisely because of this shortcoming in the conduct of the battle, the crews of two
tanks
decided to do without the cover of infantry. Supporting each other, MBT T-72B3 and T-72AV are shooting militants who are seated in settlements. Judging by the laid out frames, the pair work resembling a kind of "carousel" turns out to be very effective for them: a rather vast area appeared in ruins along with the "rebels".
Part2 pic.twitter.com/pqcJOeZzdj

- ZOKA (@ 200_zoka) January 25, 2020