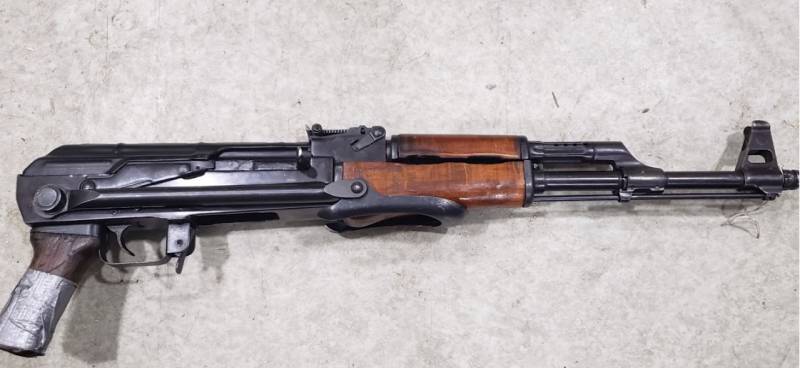 In the world there is a certain circle of countries that are engaged in licensed production of small arms.
weapons
. There are those who stamp copies without any license from an official manufacturer. The real world record holder for the number of copies and "alterations" is the Kalashnikov assault rifle.
In the plot of the Kalashnikov concern, a video is presented in which the worst AK variants are considered. We are talking about foreign-made machines.
Vladimir Onokoi:
The funny thing is that today no one will undertake to say in how many countries Kalashnikovs were manufactured. I counted 27, but maybe even more.
The author of the video notes that the quality of the weapons produced can even depend on such everyday situations when the wife leaves the participant in the production process of the barrels and he goes into a bout.
Onokoi:
I managed to make a list of the worst Kalashnikovs. 5th place - China. As one friend told me, the Chinese are making machine guns from chewed foil. In fact, this is not so.
The expert talks about the case when, in the Chinese AK, instead of the usual extractor spring, he found a ballpoint pen spring. And it was on many machines.
Lecture Hall by Vladimir Onokoy: