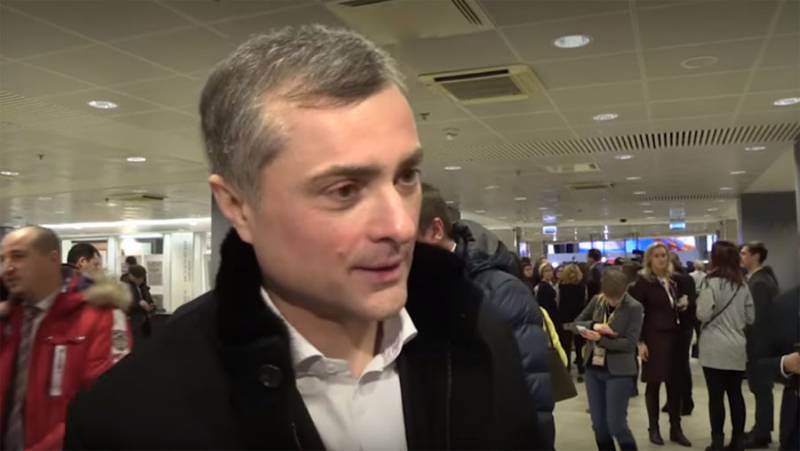 In the blog of political scientist Alexei Chesnakov, there was information that the assistant to the president of Russia Vladislav Surkov left his post. This man was often called the "gray cardinal of the Kremlin." In recent years, he was responsible for contacts in the unrecognized republics of Donbass, as well as in Abkhazia and South Ossetia.
According to Alexei Chesnakov's Telegram channel, Surkov left the civil service. The reason is called "a change in the state course in the Ukrainian direction." What exactly is this "course change" is not yet reported.
Official sources have not yet confirmed this information.
It should be recalled that Vladislav Surkov served as assistant to the president from 2004 to 2008 and from 2013. In 2012-2013, he was the head of the government apparatus. From 2011 to 2012 he was Deputy Prime Minister.
The Telegram channel of the political scientist referred to by many Russian media reports that Vladislav Surkov, after leaving the civil service within the next month, will do meditation, and after that he will inform about the reasons for his decision and plans for the future.
In the West, Surkov is perceived as one of the ideologists of the so-called "sovereign democracy." Surkov is the author of numerous articles and notes on the theme of the vector of development of Russia. At one time he was awarded the Order of Merit to the Fatherland.