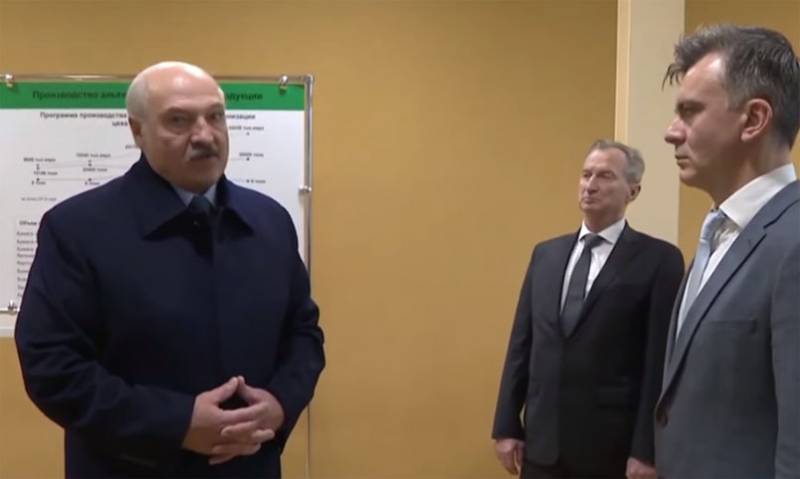 Alexander Lukashenko today has become one of the main newsmakers in the post-Soviet space. Statements by the president of Belarus diverge from quotes and are circulated by numerous media outlets, including far beyond the borders of the republic.
One of these expressions of Alexander Lukashenko concerned the issue of hydrocarbon supplies to Belarus. According to the head of the Republic of Belarus, "Belarus was cancer."
Lukashenko at one of the Belarusian enterprises:
But we are trembling, afraid to protect our country. Stop looking around, be fluffy and white. We have our own interests, our own state, and our own people.
Lukashenko said earlier that he does not want to be the last president of Belarus.
Meeting with the staff of the newsprint factory in the city of Shklov, Lukashenko said:
Every year before the new year, we have to kneel down and beg for petroleum products.
According to the head of the Belarusian state, in a conversation with Vladimir Putin, he did not bluff and seriously spoke about alternative energy suppliers. Norway has already become one of these.
According to Lukashenko, Belarus will buy oil, negotiating with all market participants: USA, Saudi Arabia, UAE.
Lukashenko:
I have a brilliant relationship with them. They say how much we need, we will supply as much oil. Of course, this is a world price. But the quality of oil is better there.