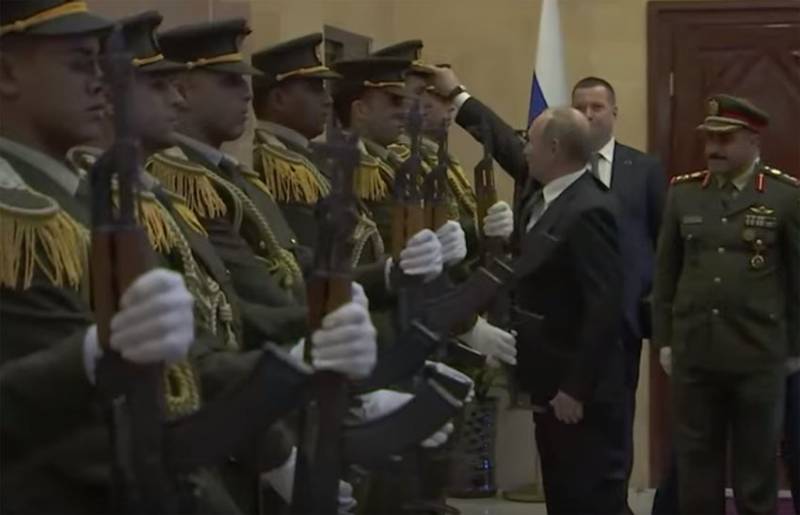 The network discusses the meeting of Russian President Vladimir Putin with Palestinian President Mahmoud Abbas. Recall that the meeting took place the day before in Bethlehem. According to Mahmoud Abbas, Vladimir Putin's visit to Palestine testifies to the support and the fact that Moscow is making efforts to resolve the long-standing regional conflict, the discussion of which has long reached international level.
Attention was drawn to the passage of Vladimir Putin past the Palestinian military personnel from the guard of honor company. Before the president of Russia and the leader of Palestine left, a cap was flown from the head of one of the soldiers. Putin, seeing a hat lying on the floor, raised his cap and put it on the head of a Palestinian guard. The serviceman stood still.
After that, the president of Russia with a smile raised his thumb up and continued walking along the carpet.
This act of Vladimir Putin is being actively discussed in Palestine. Local information sources write that with this act the President of Russia has further strengthened the trust and respect on the part of the local population.
Recall that before his visit to Palestine, the Russian president visited Israel at a ceremony dedicated to the 75th anniversary of the liberation of the prisoners of the Nazi camp by Auschwitz by the Red Army.