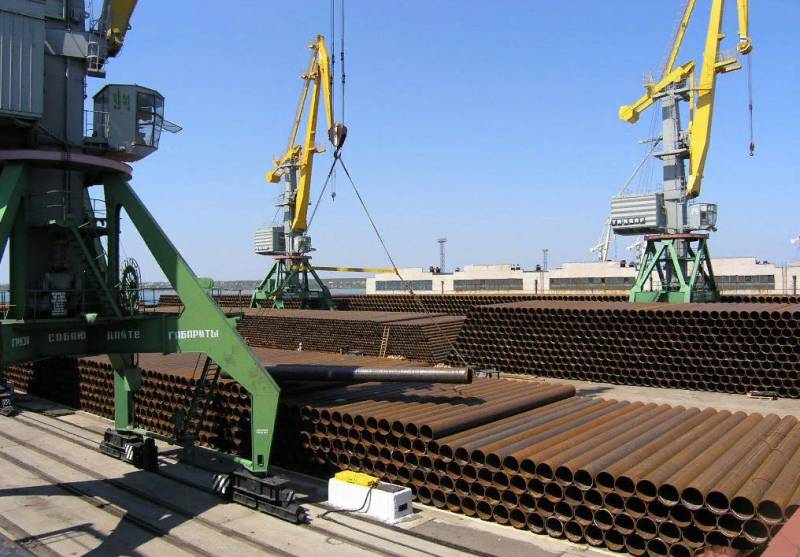 After reports that the Ukrainian railways will come under the control of the German company Deutsche Bahn for a period of 10 years with all the consequences for the country's budget, another comes from the territory of Ukraine
news
of a similar nature. Today it became known that the second largest seaport of this country is transferred to the concession management of a foreign company.
We are talking about the port "Olbia" of the city of Nikolaev. The Ministry of Infrastructure of Ukraine announced that this seaport will be operated in the format of a concession by the Qatari company QTerminals. Within 5 years, as the aforementioned agency reported, Qatari businessmen are going to invest UAH 3,4 billion (about 8,5 billion rubles) in Olbia (Oktyabrsk).
It is reported with particular pride:
The annual amount of concession payments will amount to 82 million UAH, which is 16 times higher than the profit of the port.
What is proud of here is not entirely clear. Indeed, the current low profit of the port and the willingness to work for companies from Qatar in it indicate that the potential of the port is huge and representatives of the Middle East state will already be in control of this potential.
According to the head of the Ministry of Infrastructure of Ukraine, Mr. Crikli, "a concession is not a sale, but a development with the ability to attract the best to meet the challenges of the market.
After such words of the Minister, Ukrainian users suggested not stopping and concessioning the whole of Ukraine "in order to meet market challenges".
A few comments from the Ukrainian segment of social networks on the topic of transferring the port and railways of Ukraine to foreigners:
For six years we have been told that Russia has taken away the Crimea, and that they demand it be returned. And now, with their own hands, they give the country's strategic assets to foreigners!
Tomorrow they will transfer to concession all of us - citizens of Ukraine. They say: it is economically more profitable.
They cannot manage the port and the railways, but how are they going to rule the country? Or maybe they don't control, huh?