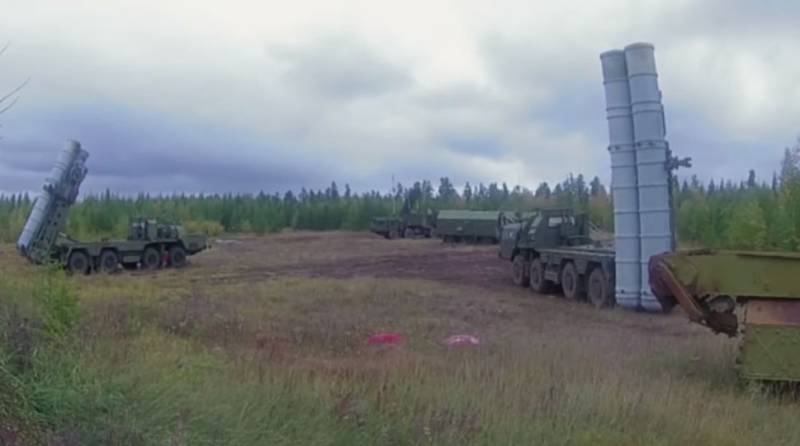 Ankara's proposal regarding the possible introduction of the S-400 into a single NATO air defense system is actively being discussed in the foreign expert environment. Recall that the Turkish Foreign Minister Mevlut Cavusoglu during a visit to the World Economic Forum in Davos (Switzerland) proposed the creation of a working group to introduce the S-400 into the NATO air defense system. Chavushoglu also noted that the Russian S-400 air defense system "can be compatible with American F-35 fighters."
This statement of the Turkish Foreign Minister was sharply criticized in the United States. In particular, it is stated that the words themselves about the compatibility of the S-400 and F-35 speak of "a wave of Turkish interpretation of the tactical, technical and software characteristics of these weapons." In particular, the United States noted that for the coordination and interaction of Turkish S-400 calculations with the calculations of anti-aircraft missile systems of other NATO countries and NATO crews
aviation
"We will have to exchange software components between Russian and American systems." But this military exchange in the United States seems unacceptable or impossible.
NATO Secretary General Jens Stoltenberg commented on the situation. According to him, the Turkish side "will not find understanding in NATO countries due to the desire to integrate Russian-made air defense systems into the air defense system of the North Atlantic Alliance."
In Turkey, meanwhile, these words were called the "double standard factor". Ankara recalled that in Greece there is an S-300 air defense system, which, in fact, has long been structurally included in a single NATO air defense system. And no one, as noted in Turkey, for some reason does not talk about the "misunderstanding of the actions of Athens" and the "impossibility of exchanging software components."