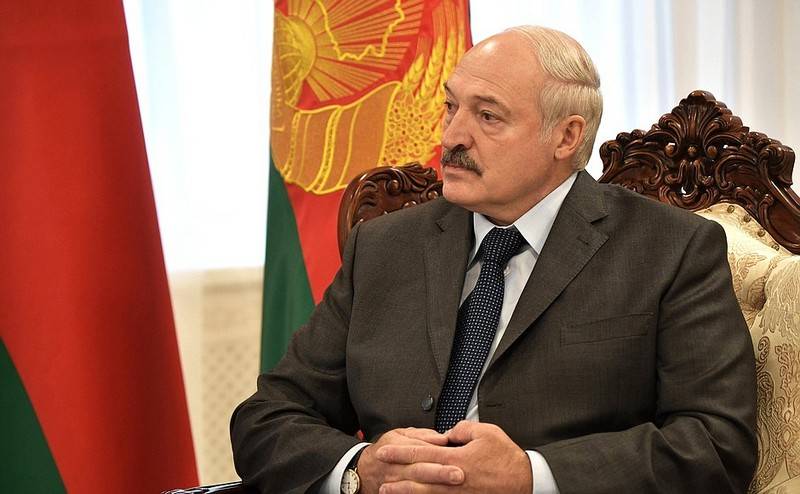 President of Belarus Alexander Lukashenko has accused Russia of pressure on the republic, consisting in a tax maneuver in the oil sector. The statement of the Belarusian leader was quoted by the Pool One telegram channel close to his press service.
According to Lukashenko, Russia deliberately launched a tax maneuver in the oil sector in order to pressure Minsk. At the same time, he argues that the disagreement between Russia and Belarus arose allegedly because of Moscow's demands to pay an excessive price for Russian oil in excess of world oil prices.
Why did they decide to push - guess for yourself. I do not want to be the last president of Belarus. It is honorable to be the first, but I do not want to be the last
- said Lukashenko, adding that Russia poses a threat to the sovereignty of independent Belarus.
Recall that the State Duma adopted a package of laws on tax maneuver in the oil industry in July 2018. As part of this maneuver, the export duty on oil will gradually decrease (down to zero) and the tax rate on mineral extraction (MET) will increase. This led to an increase in oil prices for Belarus and a reduction in export duties on oil products.
Lukashenko has repeatedly stated that this tax maneuver reduces revenues to the republic's budget due to export customs duties on petroleum products and demanded compensation from Russia, which was refused.
Against this background, Belarus introduced an environmental tax on oil transit through its territory, and also began to look for alternative oil suppliers and has already purchased a batch of oil products in Norway.