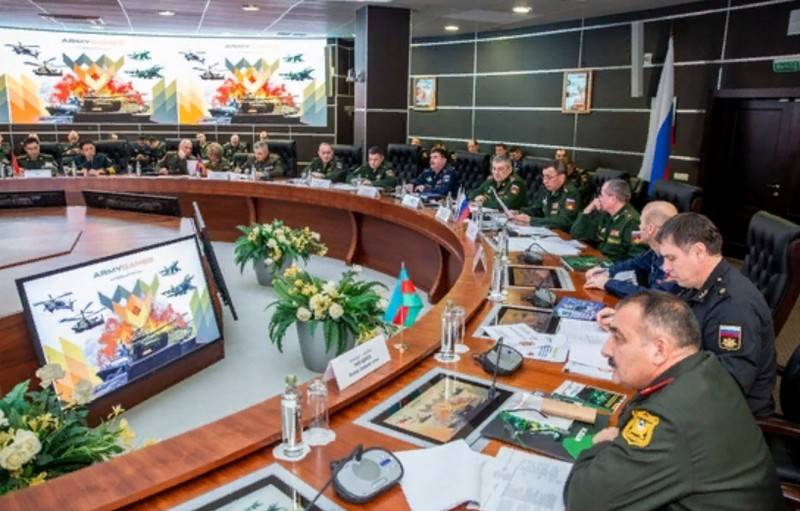 The Russian Ministry of Defense has begun sending out invitations to participate in the Army International Games, which will be held in 2020. According to the press service of the military department, Russia invites the military from 2020 countries, including NATO member countries, to participate in the Army 90.
Speaking at a meeting of the organizing committee for the preparation of the games, Russian Minister of Defense Sergei Shoigu said that this year the Army International Games will be held from August 23 to September 5. Invitations to the games were sent to the military of 90 countries, including countries that are members of the North Atlantic Alliance.
Invitations sent to 90 nations this year, including members of the Alliance
- declared Shoigu.
The head of the military department recalled that over five years of the Army Games, more than 20 thousand troops from the armies of 40 countries took part in them.
To date, ten states have announced their readiness to accept individual Armi 2020 contests: the Republic of Azerbaijan, the Republic of Armenia, the Republic of Belarus, the Islamic Republic of Iran, the Republic of India, the Republic of Kazakhstan, the People's Republic of China, the Russian Federation, Mongolia and the Republic of Uzbekistan.
Unfortunately, the Ministry of Defense did not publish new information about the confirmations received about the participation of countries in the Army 2020, limiting itself to the announcement that the arrival of 250 teams with a total number of 6 thousand people is expected. Earlier, at the 1st planning conference held in December with the participation of representatives of the Armi 2020 co-organizing countries and the military-diplomatic corps, confirmed applications from 7 countries were ready to put up 80 teams.