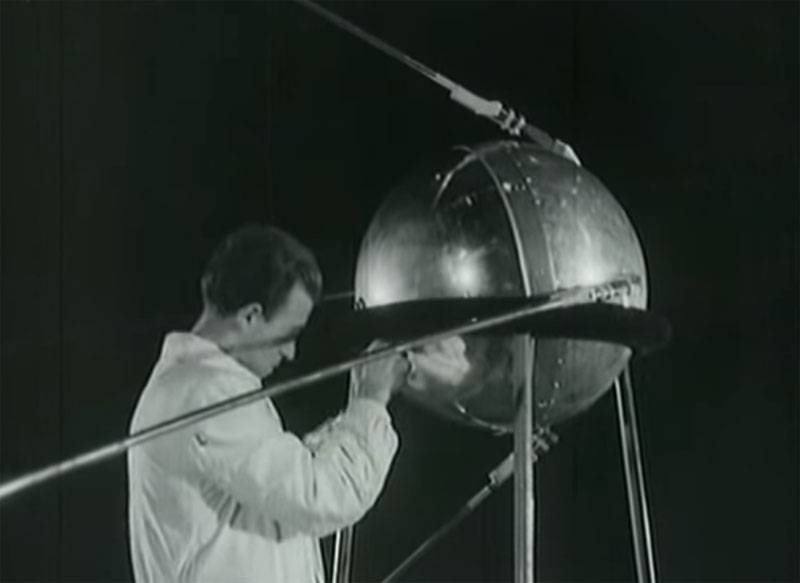 In the 50s of the last century, the Soviet Union continued to be a closed country. This allowed the countries of the capitalist camp to consider themselves to be ahead of world progress in literally everything, including science and technology.
Based on this, one can imagine what a blow to the capitalist world led by the United States was the news of October 4, 1957. It was on that day that the USSR opened the space age, having launched the world's first artificial satellite into low Earth orbit.
The next issue of Tired Optimist, titled Russophobia 8.0, tells us that a Soviet satellite launched into orbit turned strategic American weapons into a pile of metal. No, the weapons, of course, didn't disappear anywhere, but sobering came in Washington with the understanding that the USSR had surpassed them, and therefore received a military advantage.
Further, the author talks about the Caribbean crisis and how the two superpowers of that time stood on the brink of a nuclear war. The situation between the USSR and the USA was tense to the limit. Soviet missiles literally under the nose of the Americans were in Cuba, which was a click on that same American nose. Clicked painfully, as in the case of the 1st satellite.
About these and other events of the Soviet period - in the video: