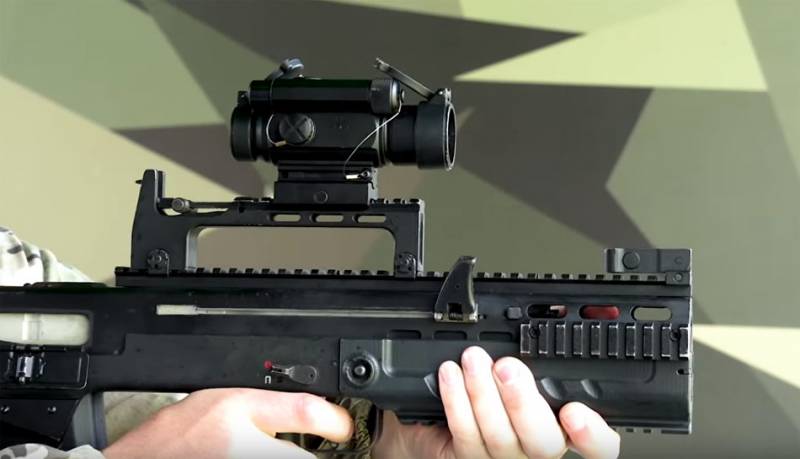 In Chinese Sohu, representatives have their own version of the review of the Russian automatic shooting complex ASH-12, aka SHAK-12. We are talking about a machine gun with a caliber of 12,7 mm, manufactured by Izhmash specialists. Since 2011, this is a small
weapon
is in service with special units of the FSB of Russia.
In Sohu notes that weapons are primarily effective in battles in a limited space, in urban environments. At the same time, a high striking ability of a bullet fired from ShAK-12 is stated.
From a review in the Chinese media:
Even the heavy body armor will not save from the ammunition of the Russian ShAK-12. The terrible power of a large-caliber bullet allows, if not to pierce it, then ultimately destroy the internal organs from the strongest mechanical impact. A peculiar "violent aesthetics" is inherent in this machine.
The author notes that due to the special purpose of such weapons, "the Russians had to abandon the traditional layout." This refers to the use of bullpup layout - with a trigger located in front of the ammunition store.
From the article:
The idea of ​​such an assault rifle was to avoid accidental injuries of civilians during a special operation if weapons were used. Earlier during anti-terrorist operations, due to the use of previous versions of small arms, there could be a large number of "attendant" victims.
It is indicated that the 12,7 mm caliber is unique to assault rifles and machine guns.
Further, the author in Sohu notes the shortcomings of the Russian rifle complex SHAK-12. In particular, we are talking about small-capacity stores (10 or 20 rounds) - because of the need to maintain the compactness of weapons. Additionally, a relatively low aiming range was announced, although it was initially noted that for an operation in urban conditions, the aiming range of an automatic shooting range of 300-350 m is more than an appropriate option.