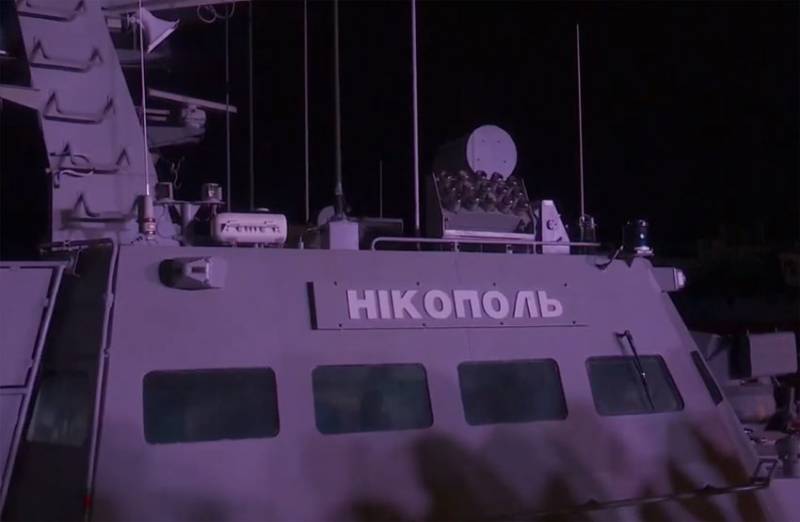 The topic of toilets from the Nikopol and Berdyansk armored boats returned to Ukraine, as well as the raid tugboat Yana Kapu, received unexpected development. In 2018, these ships carried out a provocation with an armed violation of Russia's borders in the area of ​​the Crimean bridge.
Recall that previously Ukraine accused Russia of allegedly dismantling equipment, including toilets. "Toilet"
history
promoted in the Ukrainian media with activity worthy of another application.
Now it turns out that there was no loss of plumbing. About this on the network said one of the Ukrainian military. According to him, no one removed the toilet from boats and a tugboat.
From the statement:
There was a problem with the motor that was running on the drain. When the commander came to ask what was inspected and what was missing, someone jumped out and said that there was a problem with the toilets.
As a result, these words were understood as if there were not enough toilets. Information (or rather, misinformation) went to the media.
The Ukrainian serviceman notes that the situation "was not understood by the person who was informed about the condition of the boats and the tugboat."
Recall that after a "misunderstanding" in Ukraine there was an information surge. In Kiev, they said that Russia should immediately return all property, "including the toilet", which was on Ukrainian ships. Ukraine estimated the total damage as much as $ 2,3 million.
Now, as in a joke: "Spoons were found, but the sediment remained."