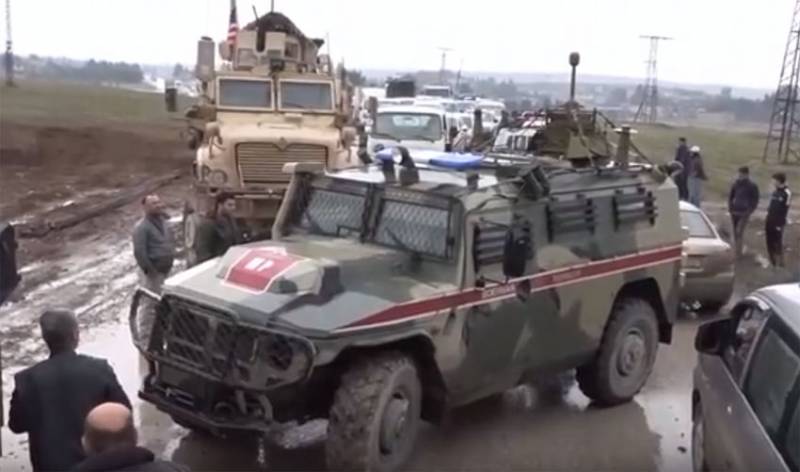 The United States commented on reports of incidents between US and Russian troops in northern Syria. We are talking about numerous allegations of blocking the path of the Russian patrol by American armored vehicles. One of such cases, as previously stated in the media, occurred in the region of Rmelan - near oil fields.
American Special Representative James Jeffrey, commenting on these statements, noted that nothing serious had happened.
According to Jeffrey, patrols are being carried out in this area by various forces, while there are no documents that would somehow delimit presence. As a result, "there were minor clarifications of the relationship between the representatives of the patrols."
Jeffrey:
As a result, nothing threatening happened. Everything was decided through military channels. These channels between the military of the United States and Russia in Syria have been operating for several years. First of all, questions on air operations are resolved on them.
The American special representative noted that more than a year ago, communication channels were activated, "when the Russians advanced in the area of ​​Manbij to the southeast."
Jeffrey said the US patrol "intercepted" the Russian general. This also happened in the area of ​​Manbij. At the same time, the US diplomat did not announce either the name of the general or any other details, adding that the mechanism of communication between the military in Syria is working and is very important.
Earlier on the network there were reports that the Americans had "deployed" a Russian military patrol near the Semelka checkpoint near the border with Iraq.