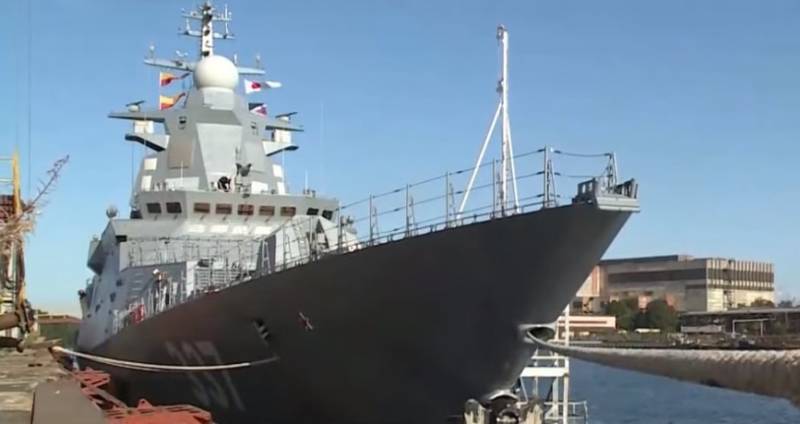 Behind reports of testing the head corvette of Project 20385 "Thundering" hides the problems that Russian shipbuilders faced when creating this warship. These suspicions are voiced by the Polish edition of Defense24.
According to him, the media of the Russian Federation have already twice indicated the end of a series of tests - in the news of December 15, 2019 and January 20, 2020. Moreover, they were supposed to be completed a month ago with the transfer of the ship to the Pacific
the fleet
until December 26.
This may mean that the state tests of the corvette did not complete successfully.
- notes the publication, indicating that "Thundering", instead of racing at full speed to the Far East, was sent to St. Petersburg, closer to the manufacturer - "Severnaya Verf", "so that he would deal with the discovered problems."
As Defense24 points out, this is not a sign of critical defects, since "it is a completely new ship, only in appearance resembling units of project 20380." Due to the many changes introduced, certain shortcomings are identified that need to be addressed. The greatest transformations compared with the 20380 type corvettes affected the Sigma combat information and control system.
This BIUS synchronizes the fight against air, surface, underwater and ground targets. Despite the fact that it is equipped with such a small ship, the displacement of which is 2-2,5 thousand tons. As Defense24 suggests, malfunctions of the Sigma became the main reason for the delay in transmitting the Navy corvette.
According to the publication, it is very likely that the frigate "Admiral Gorshkov" of project 22350, which has a similar Sigma system, faced the same problems.