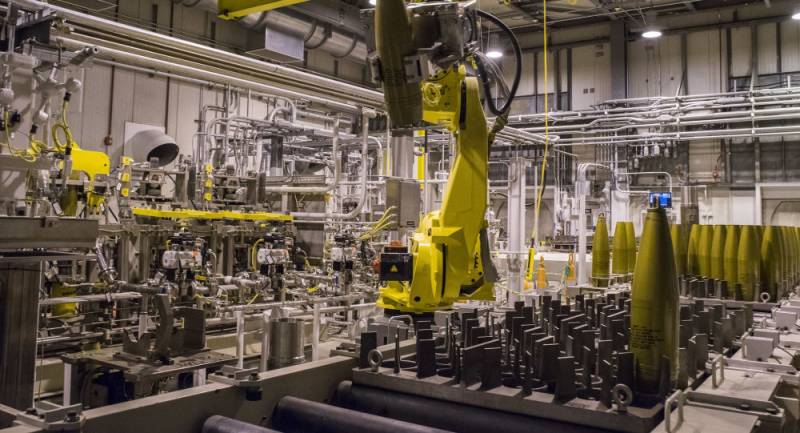 US military from a facility in Kentucky (USA), on the site of which chemical stockpiles are stored
weapons
, announced on Tuesday that they had recently begun eliminating munitions containing the deadly nerve agent sarin.
The Blue Grass military warehouse in Kentucky originally housed a warehouse with 523,4 tons of chemical weapons. He was equipped with 155-mm artillery shells with mustard gas and VX, 8-inch shells with sarin and M55 rockets with sarin and VX. Currently, there are more than 101 munitions with chemical warfare agents.
In June 2019, the warehouse began to destroy weapons with mustard gas, as of January 22, 2020, about 15,8 tons of the chemical substance were destroyed. Last week, the full-scale elimination of ammunition with sarin began. The process takes place in two stages. First, neutralization is carried out, which provides for the separation of the substance from the explosive component and obtaining from it a mixture called hydrolyzate. After this, the destruction of organic materials is carried out: the hydrolyzate is split into carbon dioxide, water and salts.
Despite the United States signing a chemical weapons agreement that prohibits the large-scale production, development, use and stockpiling of chemical warfare agents, Washington was unable to fulfill its commitments and eliminate its arsenals by 2012. At the same time, Russia completed this process in 2017.