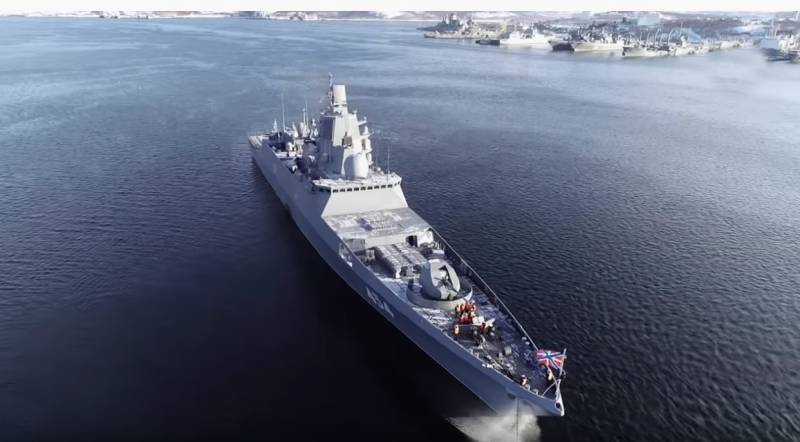 So far, the Russian Federation has not yet begun construction of destroyers or cruisers, but the ambitious program of the Russians provides for the laying of frigates of the 22350 Admiral Gorshkov class according to a modified project. These ships are able to change the balance of power in the oceans. This view is shared by the Western edition of Military Watch.
Battle power akin to cruisers
The Russian Navy plans to put into operation a heavy class frigate, which has matched by weight to the destroyer category, the 7000-ton 22350M
- writes Military Watch.
Initially, the Gorshkovs had 72 vertical launchers, their upgraded version will receive 120 launchers, "which gives it more firepower compared to Arleigh Burke-class destroyers that carry 90 or 96 launchers, depending on the particular variant."
The new Russian frigates will be the most heavily armed surface warships in the world, except for cruisers of the Ticonderoga type, which have a slight advantage of 122 cells, or of the Kirov class
- notes the designated publication, indicating that the Ticonderoga, the heaviest combat surface ship in the West with a displacement of almost 10 thousand tons, will have only 1,7% more launch cells.
At the same time, Military Watch indicates that, although the frigate's firepower is comparable to that of American cruisers, its endurance is significantly lower. This means that he will not be able to be present at sea for a long time and is not quite suitable for long-range power projection operations.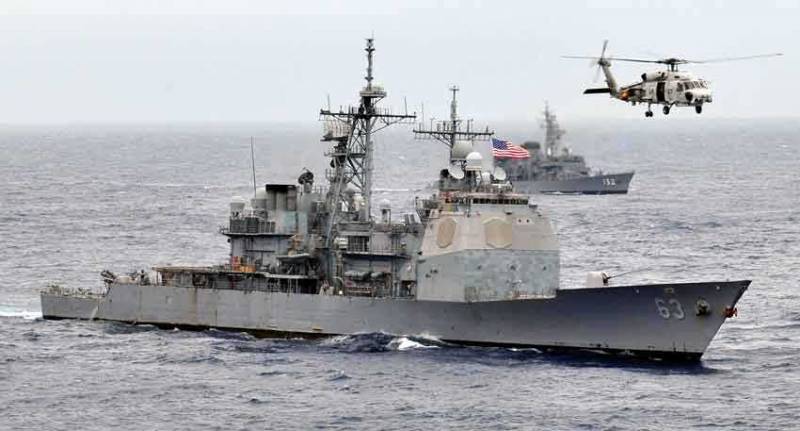 Ticonderoga
The superiority of Russian missiles
According to the publication, American cruisers and destroyers are armed with Harpoon missiles, which fly at subsonic speeds below Mach 0,8 and are limited to a range of just over 350 km. At the same time, Russian anti-ship missiles P-800 [Onyx] and Caliber have warheads that are about twice as heavy. This circumstance significantly enhances the firepower of the ships of the Russian Federation, not to mention the huge superiority of Russian missiles in speed, range and maneuverability.
The advantage of Russian surface ships has become overwhelming since Russia began to use the Zircon hypersonic cruise missile in December 2019.
- indicates the publication.
The missile is capable of hitting targets at ranges of more than 1000 km, is extremely maneuverable and has a speed of about 9 Machs, which makes it impossible to intercept it. Its payload exceeds the Harpoon by 37-81%.
These missiles will become the key to the ability of Russian frigates to project naval power and challenge much heavier warships and the whole
fleets
several times their size
- concludes Military Watch.