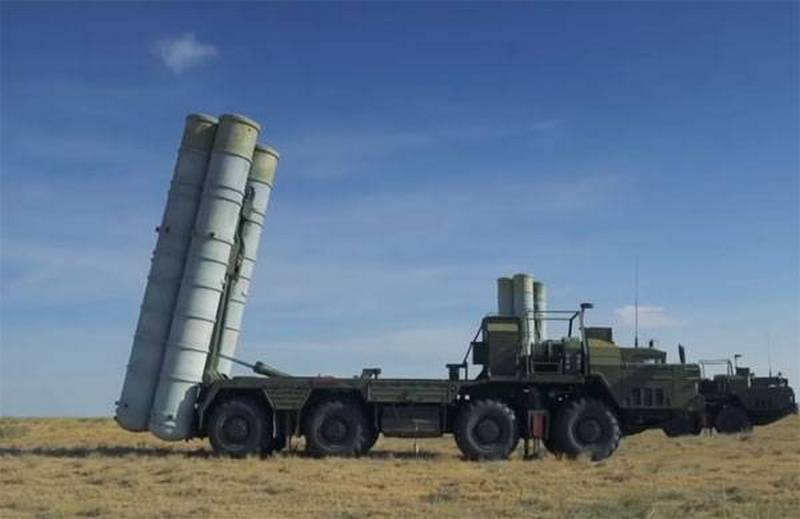 Turkey has proposed integrating the Russian S-400 anti-aircraft missile system, procured in Russia, into the NATO defense system. The Turkish Foreign Minister Mevlut Cavusoglu made a corresponding proposal.
Speaking at the World Economic Forum in Davos, Chavoshoglu said that the Russian S-400 air defense system could be compatible with the fifth-generation American fighter F-35 and integrated into NATO's defense system. He proposed the creation of a working group to assess how the S-400 can be combined with alliance systems.
The concern is that the F-35 fighters and the C-400 systems are incompatible ... Let's create a working group, NATO will be able to lead it. Let the experts study this issue and make an assessment
- said the head of the Turkish Foreign Ministry.
Recall that the United States excluded Turkey from the F-35 fighter production program because of Ankara's purchase of the S-400 air defense system. Washington has expressed concern that the Russian anti-aircraft system "may receive data on the latest fighter."
In turn, Turkey does not intend to abandon the S-400, according to Turkish President Tayyip Erdogan, the system will be put on combat alert in April 2020. At the same time, Ankara does not exclude the acquisition of an additional batch of anti-aircraft systems. The decision on this will be made following further negotiations with Washington on fifth-generation F-35 aircraft and Patriot systems.