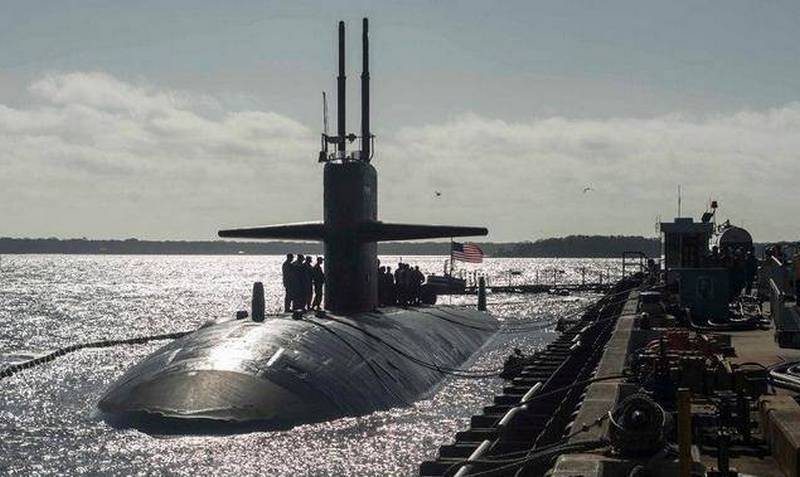 The US Navy decommissioned the USS Pittsburgh (SSN-720) Los Angeles-class nuclear submarine. Farewell ceremony with the submarine was held at the Museum of the Underwater
fleet
USA in Capeport, Washington. It is reported by Defense Blog.
According to the command of the U.S. Navy, the state flag was lowered on the submarine, they officially stopped duty and turned off the submarine. Then the nuclear submarine will be transferred to the Puget Sound shipyard for the dismantling of classified equipment, weapons and a reactor.
The USS "Pittsburgh" multipurpose nuclear submarine (SSN-720) is the 33 in the series of 62 Los Angeles-class submarines built for the US Navy. Introduced into the US Navy 23 November 1985 of the year. Home Port Naval Base Groton.
Displacement above sea level 5895 tons, underwater 6292 tons. 110,3 meter length, 10 meter width, 9,4 meter draft. The speed above the 20 nodes, the official submarine more than 20 nodes. Operating depth from 250 to 280 meters. Extreme depth of immersion 450 meters. Crew 12 officers, 98 sailors.
Powerplant: S6G nuclear reactor. Armament: 4 × 21 in (533 mm) torpedo tubes; Tomahawk 12 missiles in vertical launch mines.
In September 2018, a submarine leaked water in the reactor compartment, which led to the forced return of the submarine to the home port at the Groton Naval Base (Connecticut) to fix the "malfunction". A leak was located near the valve of a nuclear power plant and was discovered during a routine check.