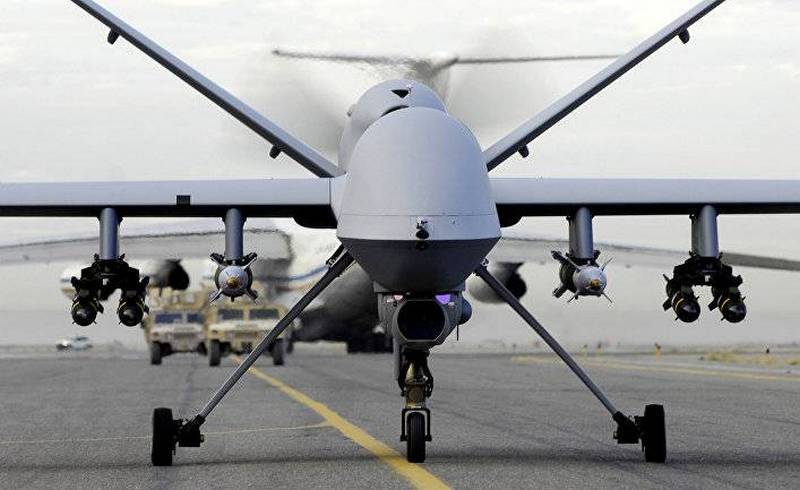 The United States deployed the MQ-9 Reaper drones from Poland to Romania. This relocation is temporary, according to the US Air Force Command in Europe.
MQ-9 Reaper drones, personnel and auxiliary equipment with the 2nd detachment of the 52nd expeditionary operational group from the air base in Miroslawiec (Poland) were temporarily relocated to the 71st air base in Campia-Turzii (Romania) to support a number of operations on the continent in order to helping NATO allies. This includes operations in cold weather and participation in various exercises in the region.
- said in a statement.
According to the command, drones are being flown to Romania for the second time. They were first relocated to Campia-Turziy in the summer of 2019 during the construction of the runway in Miroslawiec. This time, drones will be in Romania until the beginning of spring.
To ensure the operation of the MQ-9 Reaper from Romania, the United States built the necessary infrastructure at the Campia-Turziy air base, including a hangar for storing drones.
The U.S. Air Force's MQ-9 Reaper drones have been carrying out reconnaissance missions at the Miroslavets Polish military base since May 2018, but they began to use all their capabilities from March 1, 2019. The location of American drones in Poland is dictated by the country's geographical position and "strategic importance." The US Air Force command does not disclose the true objectives of the deployment of drones in Poland, being dissuaded by conducting "intelligence work in the interests of protecting military facilities and personnel of the US armed forces and their allies."