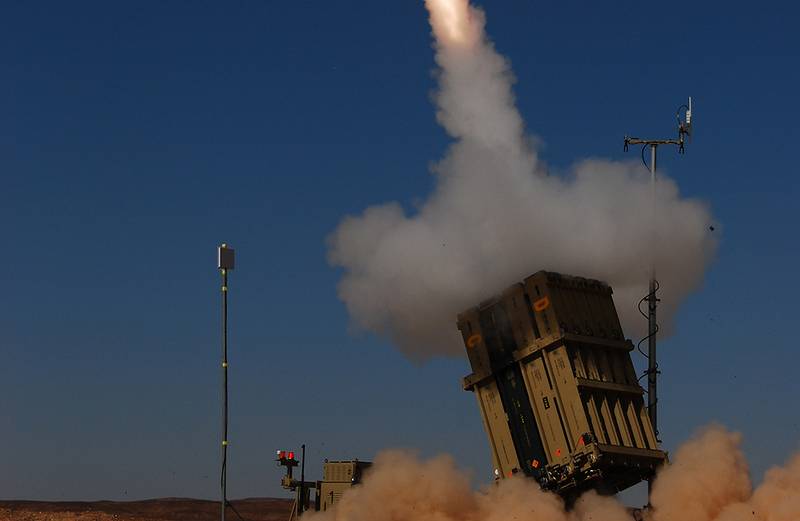 The Israeli Ministry of Defense announced the successful completion of a series of tests of the advanced Iron Dome air defense / missile defense system. Tests involving the interception of an unmanned target were conducted by Rafael Advanced Defense System at a training ground in southern Israel.
According to the statement of the Ministry of Defense of the country, the tests demonstrated the capabilities of an improved version of the Iron Dome system in various scenarios to intercept targets imitating promising threats. Details of the improvement were not disclosed, however, according to some military experts, the system could be upgraded to expand capabilities to counter low-flying air threats, including cruise missiles and unmanned aerial vehicles, as well as ammunition flying along a ballistic trajectory, including those armed with Iran. An improved system will be put into service with the Israeli Air Force.
The Iron Dome is an essential component of Israel's air defense system in the present and in the future. Improvements relate to new scenarios of the development of hostilities in the near future and the ability of the Iron Dome to cope with new challenges
- The press service of the Israeli military department said.
According to Israeli media publications, during the testing of an improved version of the Iron Dome, the system hit all of the set targets.
We have completed a series of tests with a 100% success rate. The system intercepted all the threats that were modeled in the area selected for testing. The successful test series that we completed took place exactly 10 years after the first interception of the system. Over the past decade, we have carried out dozens of intercepts within the test system and more than 2000 operational intercepts
- quoted the media as the vice president of defense contractor Rafael Pini Jungman.
The US Army Domestic Air Defense / Missile Defense System Iron Dome was ordered by the US Army as part of the Indirect Fire Protection Capability Increment (IFPC) program, which aims to provide protection against cruise missiles and UAVs.