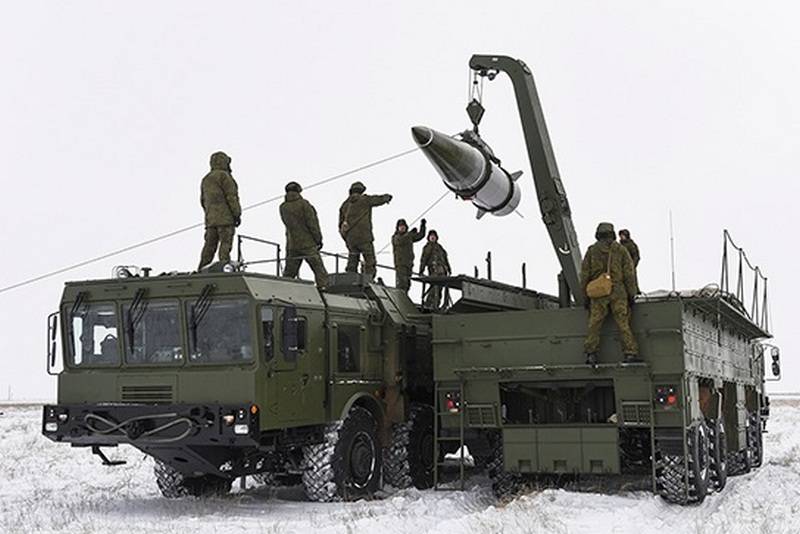 The military personnel of the missile compound of the Eastern Military District worked out the issues of the delivery of special ammunition for operational-tactical missile systems (OTRK) Iskander-M to the conditional region. This was reported by the press service of the BBO.
According to the report, on January 22, military personnel of the 103rd Separate Missile Red Banner Brigade worked out the coordination of transport units with the crews of transport-loading vehicles of Iskander-M complexes for the delivery and reloading of special ammunition for the OTRK, as well as their further shipment to designated areas.
Temporary standards were fulfilled for the withdrawal of vehicles from the fleet of military vehicles from the fleet of military vehicles to the combined warehouses of military-technical property, the march to the specified main and reserve position areas, and the dispersal of units and elements of the combat order.
In total, the personnel of the base during the planned training worked out about 20 introductory, mainly aimed at studying the capabilities of the unit by the commanders, to maintain combat readiness in various conditions, as close as possible to combat conditions.
According to the bmpd blog, this message is the first official confirmation of the availability of special ammunition in a nuclear version for the OTRK Iskander-M. Prior to this, the Ministry of Defense did not publish such messages.