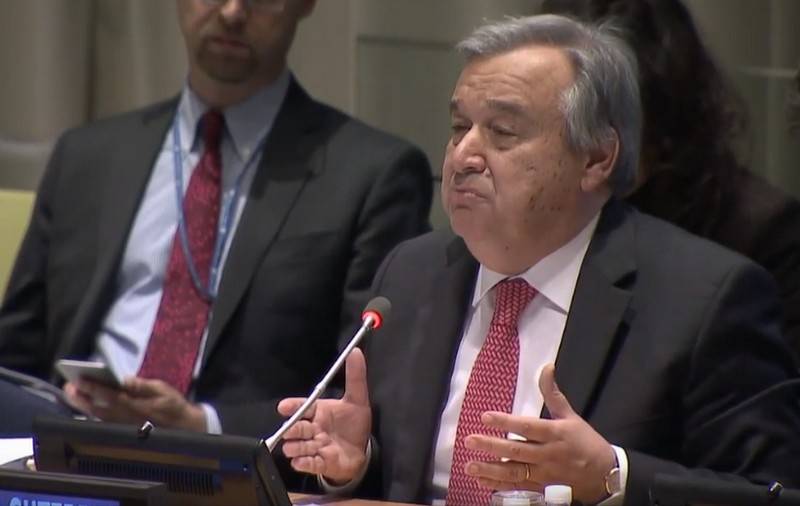 Four large-scale problems threatening peace were called on Wednesday by the United Nations Secretary General, António Guterres, speaking at the UN General Assembly with a report on the results of the organization's work in 2019 and the tasks for 2020.
In his speech, Guterres called these problems "riders of the apocalypse" and stated that the most threatening to the world are: geopolitical tensions, climate change, global distrust and the abuse of new technologies.
Our world is approaching the point of no return. I see four "horsemen" - four looming threats that pose a danger to progress and the full potential of the XNUMXst century
- said the UN Secretary General.
Gutterish called the first "rider of the apocalypse" the highest geopolitical tension. He noted that precisely for this reason terrorist attacks occur, and the nuclear threat is growing.
The UN Secretary-General called the "existential climate crisis" the second "rider".
Rising [mean world] temperatures continues to break records. Millions of species of living creatures will be threatened with extinction in the near future. Our planet is on fire
- he said.
The third rider is a deep and growing global mistrust. According to Guterres, "two out of three people live in countries where inequality has grown." Confidence in political institutions is declining. Women demand equality of rights and freedom from violence and discrimination.
And the last, fourth, global threat is the "reverse side of the digital world."
Technological progress is faster than our ability to match it - or even be aware of it. Despite the enormous benefits that new technologies bring, they are being abused for committing crimes, inciting hatred, disseminating false information, oppressing and exploiting people, and violating privacy
He stressed.