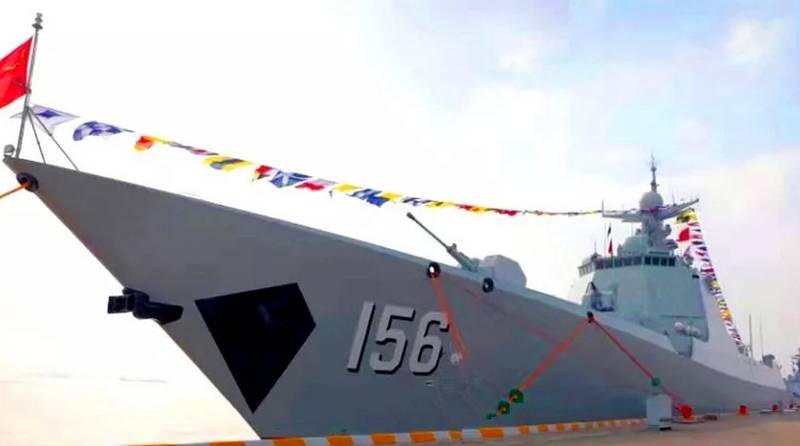 China is demonstrating an impressive pace of deployment of warships. According to Chinese media, in the first two decades of 2020 alone, the PLA Navy received four new corvettes and two destroyers.
The first new ships in 2020 were two Project 056A corvettes: the fifty-first Ganzhou (tail number 620) and the fifty-second Panzhihua (tail number 621), entered into the PLA Naval Forces. Solemn ceremony of entry into the South
fleet
both ships took place on January 10 at the naval base in Guangzhou.
Two days later, on January 12, the first destroyer of project 055 Nanchang (Nanchang, tail number 101) entered the Chinese fleet. The ceremony was held at the main naval base of the Northern Fleet of the PLA Navy in Qinado.
Also, on January 12, 2020, at the PLA Eastern Naval Base in Zhoushan, the ceremony of introducing the first modernized destroyer of project 052DG Zibo (Zibo, tail number 156), an analogue of the American destroyers with Aegis, took place in the Chinese Navy.
Six days later, on January 18, 2020, the Project 056A Luan corvette (tail number 611) was transferred to the PLA Navy. The ceremony of bringing the ship into the Eastern Fleet took place in Shanghai, where the ship was and was built at the Hudong-Zhonghua shipyard.
And finally, on January 19, 2020, the Chinese fleet replenished with another corvette of project 056A Liaocheng (tail number 608). The ceremony was held at the shipyard in Dalian, where the ship was built.
As previously reported, in total, in 2019, Chinese shipbuilders launched 23 surface ships in the interests of the PLA Navy. Of these: 1 project 075 universal landing ship, project 1 landing helicopter docking ship, 071 project 2 destroyers, 055 project 7D destroyers, 052 project 12 corvettes.