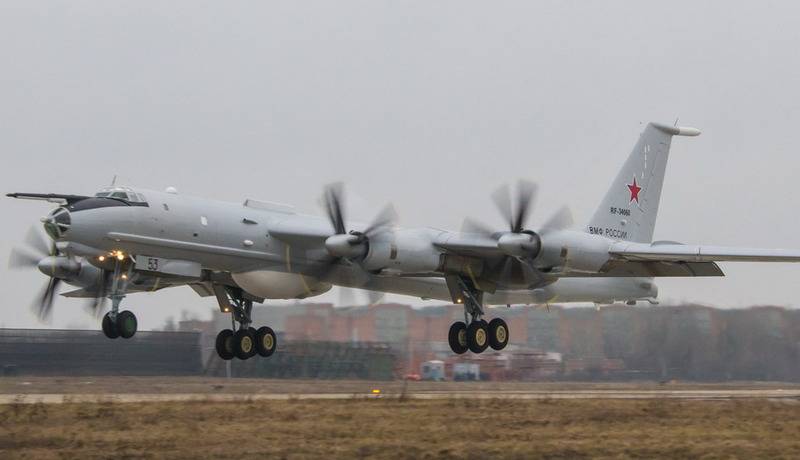 Long-range anti-submarine aircraft Tu-142MZ (b / n "53 black"). The first flight after repair
The next last repair at PJSC Taganrog
aviation
scientific and technical complex named after G.M. Beriev "the long-range anti-submarine aircraft Tu-142MZ (tail number" 53 black ") made its first flight after repair, the press service of the United Aircraft Corporation (UAC) reports.
According to the report, the anti-submarine Tu-142M3 was decommissioned and transferred for flight tests on January 14 of this year. After passing all the necessary tests, the aircraft will be transferred to the Naval Aviation of the Russian Navy.
The previous repaired Tu-142M3 (tail number "64 red") was transferred to the naval aviation of the Russian Navy on December 12, 2019.
The UAC noted that the scheduled repair of long-range anti-submarine aircraft of the Tu-142 family of the Russian Navy is carried out at the facilities of PJSC TANTK named after GM Beriev in Taganrog. Carrying out repairs allows you to extend the life of updated aircraft.
Tu-142M aircraft are a modernized version of the long-range Tu-142 anti-submarine aircraft, created on the basis of the Tu-95 strategic bomber. In the version of the Tu-142M3 was adopted in 1985, was mass-produced until 1994. The maximum flight range exceeds 12 km, flight speed with a mass of 000 tons at an altitude of 138 meters - up to 7000 km / h. Flight duration - 855 hours. The aircraft are equipped with submarine detection tools, as well as missiles, bombs and mines.