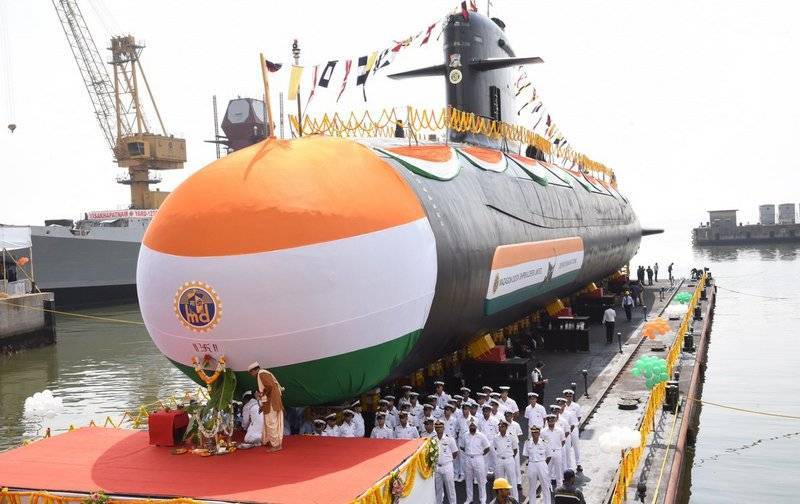 The Russian Central Design Bureau MT Rubin was included in the final list of companies that will continue to participate in the tender for the construction of six non-nuclear submarines for the Indian Navy. The Indian Ministry of Defense announced a short list of companies on January 21, NDTV reported.
According to published information, the list of the Indian military department included two Indian companies as contractors: Mazagon Dock Shipbuilders and Larsen & Toubro, as well as five foreign companies: Central Design Bureau MT Rubin (Russia), Naval Group (France), ThyssenKrupp Marine Systems ( Germany), Navantia (Spain) and Daewoo Shipbuilding & Marine Engineering (South Korea). Swedish Saab withdrew from the tender in the fall of 2019.
The final list of companies was determined on January 21 during a meeting of the Defense Procurement Council, chaired by Indian Minister of Defense Rajnath Singh.
The winning bidder will have to build six diesel-electric submarines for the Indian Navy. According to the requirements of Indian military sailors, the new submarines should be about one and a half times larger than the Calvari class submarines today, with a displacement of 1550 tons and a hull length of 67 meters. Such characteristics are needed to increase the combat capabilities of submarines.
NPLs must carry at least 12 cruise missiles on board to destroy ground targets along with anti-ship missiles, as well as 18 heavy torpedoes.
The winner of the competition will be determined at the end of 2020, the contract value is approximately 6,3 billion dollars.
Earlier it was reported that Russia proposed to India the joint development of a new diesel-electric submarine based on the Amur-1650 submarine, rather than the licensed construction of existing projects. At the same time, Moscow is ready to transfer to the Indian side the rights to all intellectual property intended for the construction of a prototype and the design of future submarines. In short, in this situation, India will not have any restrictions on the number of submarines being built under this project.