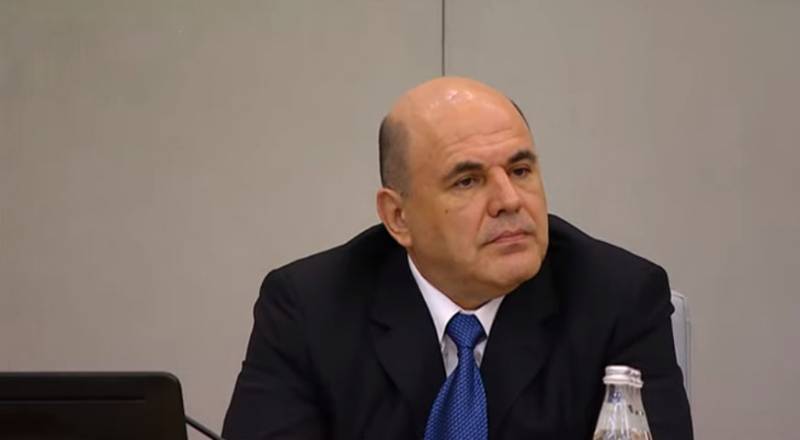 Cabinet Chairman Mikhail Mishustin announced the composition of the government. The cabinet included some ministers from the previous composition, however, in general, the composition of the government was updated ("by faces") quite significantly.
For starters, some of those who have kept their briefcases.
These are Yuri Borisov, Tatyana Golikova, Yuri Trutnev (deputy prime ministers), Minister of Energy Dmitry Novak, Minister of Finance Anton Siluanov, Minister of Transport Yevgeny Dietrich, Minister of Defense Sergey Shoigu, Minister of the Interior Vladimir Kolokoltsev, Minister of Natural Resources and Environment Dmitry Kobylkin, Minister of Industry and Trade Denis Manturov, Foreign Minister Sergei Lavrov.
Olga Lyubimova was appointed to the post of the head of the Ministry of Culture instead of Vladimir Medinsky, instead of Maxim Oreshkin, Maxim Reshetnikov became the head of the Ministry of Economic Development, Maksut Shadaev was appointed Minister of Digital Development and Communications, and Valery Falkov was appointed Minister of Science and Higher Education.
Other seats were distributed as follows:
Deputy Prime Ministers - Victoria Abramchenko, Alexey Averchuk, Marat Khusnullin, Dmitry Chernyshenko;
ministers:
Minister of Justice - Konstantin Chuychenko, Minister of Sports Oleg Matytsin, Head of the Ministry of East Development and the Arctic Alexander Kozlov, Minister of Construction and Housing - Vladimir Yakushev, Minister of Health Mikhail Murashko, Minister of Labor and Social Protection - Anton Kotyakov.
According to the head of government, the Cabinet must act to solve the tasks that the President set in his message to the Federal Assembly, without delay. The main task set for the new cabinet is the growth of the Russian economy.
For example, the new head of the Ministry of Higher Education and Science Valery Falkov, who is 41 years old, has been a member of the managerial staff reserve of the Russian Federation since 2014. In 2018, he was appointed rector of the Tyumen State University.
The new Deputy Prime Minister Victoria Abramchenko (44 years old) hails from Khakassia. Graduated from Krasnoyarsk State Agrarian University and RANEPA. She worked in the Ministry of Economic Development.
Oleg Matytsin, appointed head of the Ministry of Sports, is a doctor of pedagogical sciences, professor, president of the International University Sports Federation, previously a rector of the Russian State University of Physical Culture, Sports, Youth and Tourism. Professional table tennis player.