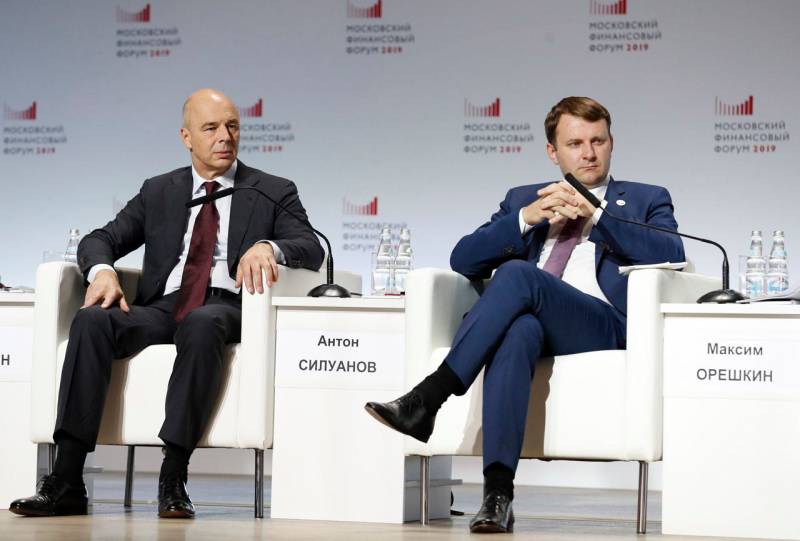 In the original vein, a list of candidates for ministerial portfolios in the new government and information on resignations is being formed. If the resignation of Dmitry Medvedev took place overnight - without any insider prologues, then the appointment of new ministers (with the exception of Prime Minister Mikhail Mishustin) is very different.
Today, in the morning, publications began to appear that such and such a person would allegedly leave the composition of the government - and all with reference to unnamed, but "very authoritative" sources.
Particular attention is paid to publications of a similar nature in the foreign press. So, Bloomberg suddenly announced that Anton Siluanov would lose the portfolio of the deputy chairman of the government in the new cabinet and retain the post of head of the Ministry of Finance. Blumberg is referred to three unnamed sources. In such a situation, the question arises: what kind of sources do Bloomberg have that are related to the activities of the government, moreover, they are connected in such a way that they merge information into foreign publications first of all. If this is not idle speculation about the new posts of Siluanov, then the question is not at all idle.
Then, the Russian editions (which is noteworthy, most often of the liberal sense) undertook to publish data on "who will be removed from ministerial posts." In RBC, they said that Veronika Skvortsova, who was in charge of healthcare in the government, would lose his post. The same publication, citing unnamed sources, writes that Vitaly Mutko (acting deputy chairman of the government) and Olga Vasilyeva (head of the Ministry of Education) will lose their ministerial portfolios.
Thus, the situation with the formation of the new Cabinet turns into a media show, in which the data is first passed through certain media, and only then they will be officially announced. The whole problem is that the media, even if the published information as a result will have nothing to do with reality, will still not be held responsible. If everything written about the withdrawals is true, then next time we'll hear about "authoritative experts" and "reliable sources on the sidelines of the government".