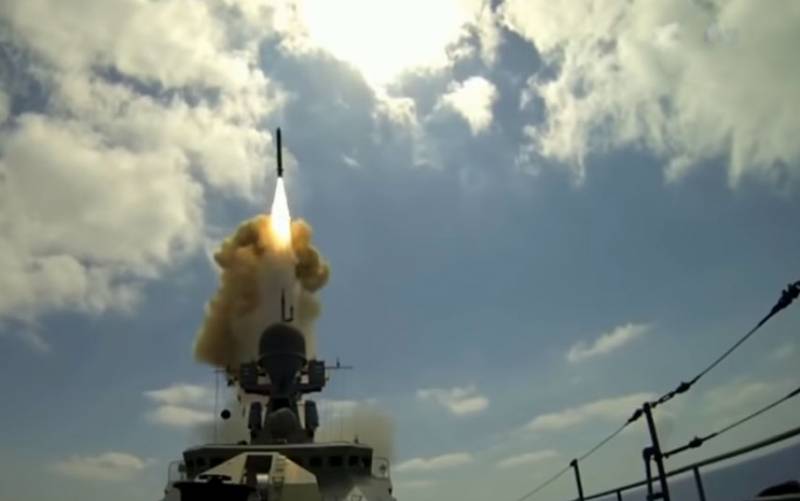 The Commander-in-Chief of the Russian Navy, Admiral Nikolai Evmenov, told RIA today
News
that the first ship of the Military
fleet
the country armed with hypersonic anti-ship missiles Zircon will become one of the frigates of new projects. We can talk about frigates of projects 11356 (code "Petrel", the head "Admiral Grigorovich") or 22350 (the head - "Admiral Gorshkov").
Eumenov for
RIA News
:
Zircon will be placed on one of the warships of the fleet, frigates. Modernization will take place, and we will test it in order to remove various "childhood diseases". Now his tests are successful. While we put on all the ships "Caliber" and in parallel we will test the "Zircon", - said Evmenov.
According to Admiral Evmenov, the Zircons will begin to be supplied to the Russian Navy in the coming years.
Military Review asked the doctor of military sciences, professor Vladimir Dudko, to comment on the statement about "children's diseases" of Zircon anti-ship missiles. Rear Admiral Dudko is a member of the expert council of the Russian Officers organization, and is a full member of the Academy of Military Sciences.
According to Professor Dudko, the Zircon is today an unsurpassed missile, which we have created and which no potential adversaries have yet. As the doctor of military sciences notes, at the test stage, those flaws are identified that can be eliminated before being put into service.
Rear Admiral Vladimir Dudko:
This missile is capable of destroying even aircraft carrier formations on the approaches to our shores. She basically can not be shot down. In practice, it has no opposition. Missile defense
weapons
capable of intercepting it, while none of the potential opponents simply do not. Regarding the so-called "childhood diseases" ... One of them is the adjustment of the start conditions. The ship is experiencing enormous loads at the launch of such a rocket. And this must be taken into account by the developers of the rocket in relation to the arming of frigates. The second is work on accelerators that bring Zircon to hypersonic speed. These nuances require practical refinement, which is what they are doing now amid testing.
.