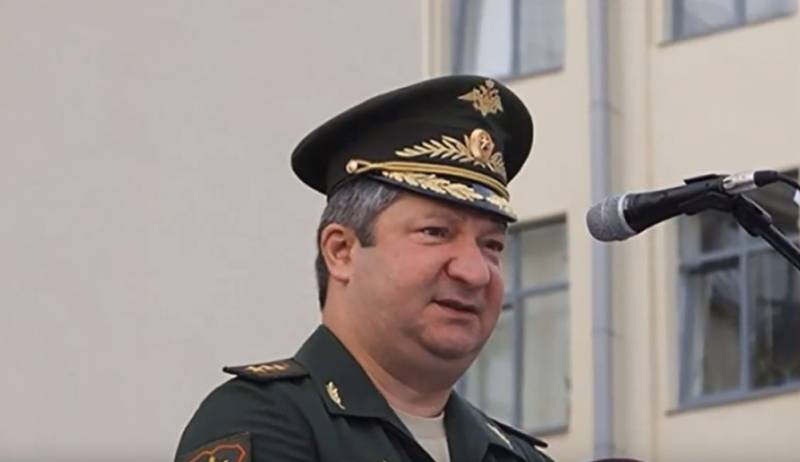 It became known that Colonel General Khalil Arslanov, Deputy Chief of the General Staff of the RF Armed Forces, had been charged with a criminal case. This is a case involving fraud on an especially large scale.
The amount involved in the case is comparable to the municipal budget - about 6,7 billion rubles. Initially, 460 million damage was reported. Where did the figure many times exceed the original amount come from, is not yet said.
Interfax reports that we are talking about a case that was instituted in the summer of 2013. At the same time, Arslanov has been at the post of deputy general staff of the RF Armed Forces since December 2013. Prior to that, he was in the position of deputy chief of the General Staff of the Ground Forces Communications.
The details of the case became known during the consideration by the 2nd district military court of a complaint about the arrest of general property. This is the so-called security property of Khalilov in the amount of several million rubles.
The materials of the case and the indictment made on its basis state that one of the episodes of the case is related to the purchase of equipment and components from Chinese manufacturers under the guise of domestic production. After the goods arrived from the PRC, the interested parties carried out forgery, changing consignment notes and labels.
It is known that at the moment, Colonel General continues to occupy his post. It is known that a few days earlier he went on vacation.