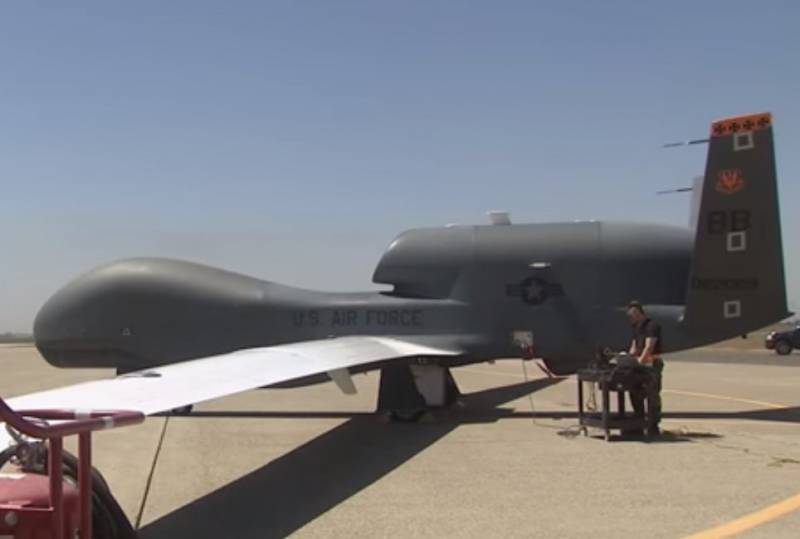 According to the Secretary General, advanced strategic drones are now able to operate at an altitude of up to 18 kilometers. This will allow NATO to get such advantages that neither Russia nor China have.
The new NATO Global Hawk drones are able to peek inside the Russian Federation for hundreds of kilometers. This was announced yesterday by NATO Secretary General Jens Stoltenberg in an interview with Norway's Verdens Gang.
As explained by Stoltenberg, the new UAVs will monitor other countries, being over the territory of the North Atlantic Alliance:
They will fly over NATO territory. But they are able to record what is happening far beyond the borders of our neighboring country.
New UAVs are able to continuously be in flight for up to 30 hours without the need for refueling. At the same time, they can conduct observation and shooting at a distance of up to 200 kilometers. According to the NATO Secretary General, the quality of images of sensors and radars, unlike satellite images, does not depend on light or weather.
In total, the alliance acquired five Global Hawk drones. Two of them are already testing at Sigonella airbase in Sicily. This year three more such devices will join them.
The armament of the North Atlantic Alliance, this unmanned vehicle will arrive in 2022.